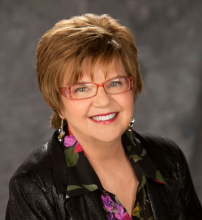 JODIE RENNER, a former middle-school teacher and teacher-librarian with a master's degree, is a sought-after fiction editor and award-winning author of three craft of writing guides, Captivate Your Readers, Fire up Your Fiction, and Writing a Killer Thriller.
She has also published two handy, clickable e-resources for writers, editors, and students: Quick Clicks: Spelling List and Quick Clicks: Word Usage.
Jodie has also organized and edited two anthologies for charity: Voices from the Valleys – Stories & Poems about Life in BC's Interior, with proceeds to Doctors Without Borders (msf.ca); and Childhood Regained – Stories of Hope for Asian Child Workers, to benefit child labourers in Asia. Childhood Regained also has school editions, for grades 4 to 9.
Jodie Renner's books are available in both trade paperback and e-book formats on all Amazon sites, as well as B&N, Chapters-Indigo, and elsewhere.
Visit Jodie's blog, Resources for Writers or Jodie Renner's Amazon Author Page, or Join Jodie Renner on Facebook.