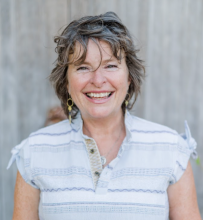 Bestselling author, Susie Pearl, is judging the Page Turner 2022 Writing Mentorship Award in the hope of helping to discover excellent authors.
One lucky non-fiction writer will win two online one-to-one jump starter sessions with Susie.
During these sessions, the winner will be coached by Susie to help develop the crafting of a book writing project. The sessions will help the winning writer to raise their game on a current writing project and get advice on getting prepared to submit to a literary agent.
Also, complimentary attendance to Susie's on line writing courses taking place in the first half of 2022.
Susie is a best-selling author and has written a number of books including The Art of Creativity, with a front cover quote from David Lynch, Farmacy Kitchen cookbook, a plant-based food book for London restaurant Farmacy endorsed by McCartney family members, and Instructions for Happiness and Success, a book on manifesting and a hand book for managing your mind to be successful and peaceful. She has worked with Paul Mckenna, working on books and seminars with him, collaborated with Jasmine Hemsley on writing books, supported writing books with Michael Neill Hollywood coach and helped Vianna Stibal of Theta Healing get an international book deal with Hay House.
Susie works as a coach to individuals and companies. She has worked in television producing shows for kids at The Children's Channel, she was CEO and co-founder of a celebrity PR agency in London and has looked after music artists and talent from Madonna, Michael Jackson and David Bowie to the Prodigy. She sold her agency to TV production company Done and Dusted and the agency she co-founded is still going strong after 25 years.
Her personal client list included MTV, Sony, Adidas, Reebok, Headspace, Allied Domecq, Channel 4 and many other famous global brands. She was a celebrity PR for many years working around the world in London, NY and LA and running large music shows with MTV. She was head of publicity and press for programming at MTV Europe and worked with most of the big names in music and entertainment over the years.
Susie has psychology degrees, a BA, MA and MSc and has been a coach for over 15 years working with individuals and companies at board level. She has worked and mentored CEOs and board members for global brands including Microsoft, Apple, MTV and Sony.
She was Managing Director of Paul Mckenna's personal development training company, working directly with Paul and the co-creator of Neuro Linguistic Programming, Dr Richard Bandler. She managed a company teaching thousands of people personal development techniques and strategies. Susie is author of a number of books, including Instructions for Happiness and Success, Farmacy Kitchen and The Art of Creativity. Susie has been a meditator for the past 20 years.
She is a mum to her extraordinary son Will. He is 20 years old and is leading a start up in the blockchain space while studying at Amsterdam University.
Susie is a cancer survivor. She recovered from a large brain tumour, after being given 6 weeks to live, using a mixture of traditional medicine, her own tools including nutrition, CBD oil, reiki, Theta Healing, meditation, hypnosis and positive visualisation. Her recovery was described as a miracle by doctors and medical teams looking after her. Susie loves sharing her amazing and miraculous cancer recovery story.
Susie works as a writer, podcaster, writing coach, mentor, business mentor and speaker on inspirational change and living a positive life. She lives in Cambridgeshire, UK where she has lived all her life and frequently heads to Ibiza.
Instagram: susiepearlx