Potentially one of the biggest developments in Publishing since the invention of the Gutenberg Press, audiobooks have transformed printed words into 'movies for the ears'. From indie writers to bestselling house-published authors, in less than ten years, audiobooks have broadened the audience for traditional print editions and e-books while, in a modern example of the digital tail wagging the dog, actually enhanced sales of the printed versions of the same titles.
The variety of digital delivery platforms has generated legions of listeners who are hungry for content! As such, the demand for professional narrators -- not readers, but trained performers and experienced producers, has skyrocketed. Professional-grade home studios are now a mainstay of the Audiobook Narration industry where the impact of the pandemic has not adversely affected the inherent "remote" work-life of narrators.
Kendra Murray and Ralph Scott of SQUEAKY CHEESE PRODUCTIONS (@SQUEAKYCHEESEVO) met in the radio theatre. Their training is rooted in the dynamics of character-to-character interactivity behind the mic. For more than four years, the two narrator-producers have recorded, mixed, and released audiobooks for new and published authors across two hemispheres.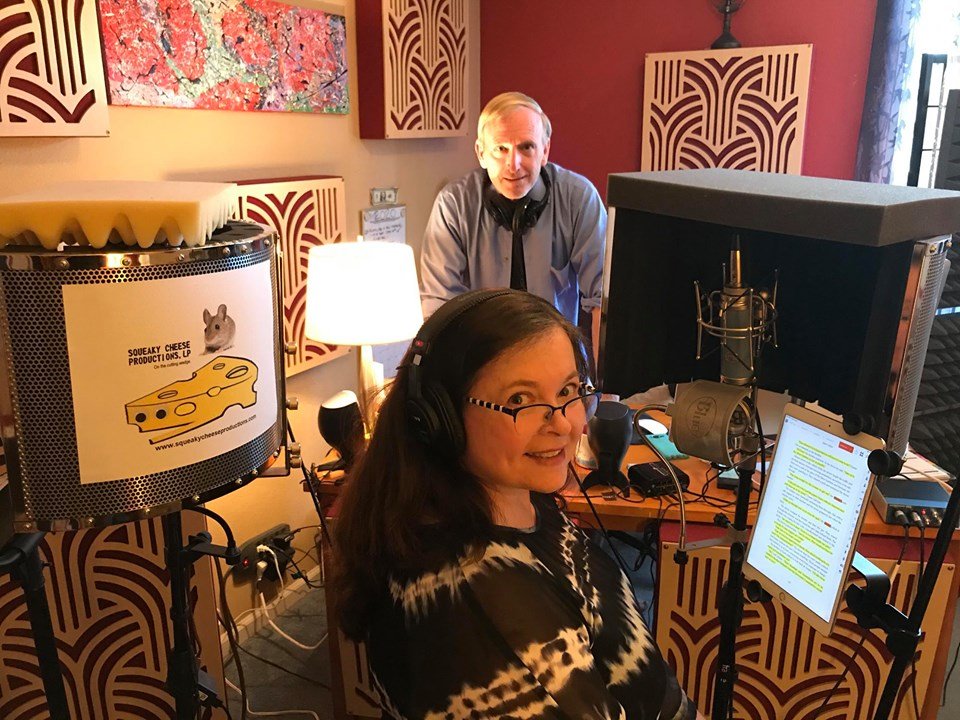 The two employ Solo, Duet, and Dual Narration approaches in their work. Now, for the first time in the history of the Page Turner Awards, one talented writer or author will win the opportunity to have her/his manuscript or published novel professionally recorded as a Duet or Dual- Narrated Audiobook.
What this audiobook prize will do for you?
This prize will help you get a professional audiobook production for your book.
Prize Value:
Want to know more about Kendra and Ralph judging this audiobook production? Find out more below.

Find Out More
Do you fancy winning this prize?