The 2021 Page Turner Awards
Giving you the chance to propel your writing career!
As we did so successfully in the 2020 Awards, the Page Turner Awards aim to give writers and authors the chance of securing a literary agent, a publishing contract
or a film rights option, plus many more prizes. See our 2020 success stories!
Please Congratulate Our 2021 Finalists, Longlists & Shortlists'
Be the first to get notified by email about the 2022 Page Turner Awards.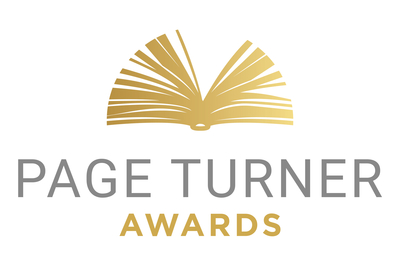 How To Enter
Entering is a two-step process:
2. Submit Your Entry
After you have registered an account, log in and follow the steps in your Authors and Writers Dashboard.
2021 Award Categories
In total, there are five award categories, and you can enter up to fifteen submissions across the different award categories.
Writing Award ~ for unpublished, completed manuscripts
Young Writer Award ~ for writers aged between 18 and 25
Writing Mentorship Award ~ for uncompleted manuscripts
Screenplay Award ~ for scriptwriters with a completed screenplay
Book Award ~ for authors with a published book, mainstream or independently published
All Awards accept fiction and non-fiction in all genres
2020 Success Stories Included:
Three writers won a literary agency representation.
Another four had their full manuscript requested by literary agents, which hopefully will lead to agency representation
Five writers won a writing mentorship.
Five writers won a publishing contract and audiobook production
Two published authors won an audiobook production
Thirteen Indie Authors won a publishing contract and audiobook production
Two Indie Authors won highly valuable publicity campaigns
Wow, all this in Page Turner Awards inaugural awards!
Three writers won literary representation, six writers won a writing mentorship, five writers won a publishing contract, two authors won a publicity campaign and thirteen Independent Authors won an audiobook production.
Our 2021 judging panel includes literary agents and publishers actively looking for writers to publish, film producers looking for scripts to produce and high profile experts from the literary and publishing world.
The 2021 Page Turner Awards prize fund is over £10K with valuable prizes for authors and writers.
Meet Our 2020 Award Winners
Meet Some Of Our Judges!
We have a prestigious judging panel of successful authors, literary agents, publishers and film producers waiting to judge your creative work.
See all our judges






























































Subscribe To Page Turner Awards
Any Questions?
Contact us if you would like to sponsor our awards, be a judge or if you have any queries after reading the entry criteria.