The Novel Factory writing software for serious writers are giving away some fantastic prizes so writers can quickly get up to speed on their next novel writing project.
The Novel Factory is an Online App that helps new writers complete their manuscripts, and experienced writers become more productive. It contains dedicated tools to aid with plotting, character development and drafting, as well as a step-by-step guide to writing a novel, plot templates and character questionnaires.
Grand Prize
1 Premium Subscription worth $600: A year's access to the Novel Factory Online Premium, giving you access to all the useful features for novel writers, with 5GB storage space. Find out more: https://www.novel-software.com/featureswebversion
Prize Value: $600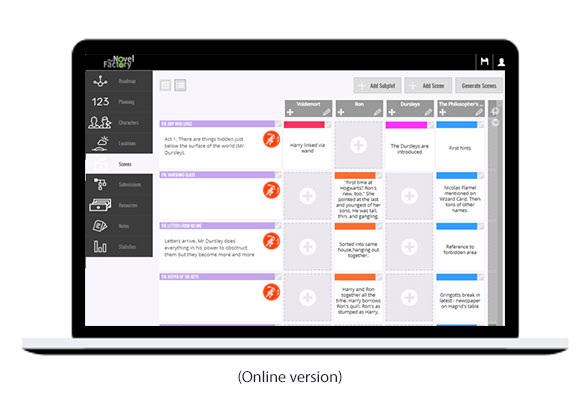 Plus we have 3 runner-up prizes to give away.

Runner-Up Prizes
3 x Standard Subscriptions worth $198 each: A year's access to the Novel Factory Online Standard, giving you access to all the useful features for novel writers, with 500MB storage space. Find out more: https://www.novel-software.com/featureswebversion
Total Prize Value: $1200