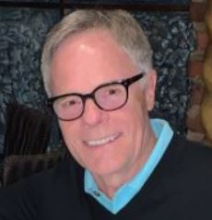 Silicon Valley Executive-at-Large. Private Investor. Novelist. Constant Learner.
From nothing to 2021 Page Turner Awards Finalist; to #1 New Release on Amazon. I blame it on my grandson.
I've always had a passion for taking a wordless page and creating something interesting. And dreamt of writing a novel; occasionally. But it took two things to turn that passion, and those dreams, into a published novel: opportunity and inspiration.
Opportunity came late for me. Maybe that was a good thing. After all, life experiences bring a richer understanding that can enhance anyone's writing. But where exactly do you find inspiration? I mean, sustainable inspiration. Well, for me, that spark was my grandson. He bought me the chance to leave him something -- perhaps a path to a more impactful and happy life. And maybe even a little inspiration of his own.
At age ten, I was enthralled by Robert Louis Stevenson's 'Treasure Island' and 'Kidnapped'. What child doesn't love an exciting tale about pirates and treasure? But the fact that my grandson was named Drake (like the famous sixteenth-century English 'pirate') was all the spark I needed to sit down and write my first novel, 'Pyrate Rising'. And once invested in the characters, I needed to know where their lives would take them. So I penned my 'Pyrate Series' trilogy. I'm now writing the fourth novel in that series. All under the pen name: Reidr Daniels.
There's an interesting twist here. My writing unexpectedly brought me Garret Connachan, an intelligent, brash, and bad-ass female who initially presents as male. There is actual historical precedent for this. Think Ann Bonny, or Mary Read. Though not even written into my first draft, Garret fought her way into becoming the protagonist in the novel. I mean, give her a little credit -- she even pushed aside the legendary Drake for that spot. She now leads my 'Pyrate Series'. I believe Garret will have broad appeal among male, female and non-binary pirate fans. I'm absolutely convinced she will draw young girls and women into the genre as well.
My current objective for the Pyrate Series is at least ten novels, at a pace of one every 4-6 months. Beyond that series, I have two literary fiction projects in process. One is a partial manuscript. It's a light-hearted but serious take on an actual lived experience. The second novel, in a formative state, is an intriguing new take on reincarnation. I hope both non-series novels will widen my audience. They will be published under a different author name than the Pyrate Series.
Published Novels:
Pyrate Rising (Historical Fiction, 2021) - #1 New Seller in an Amazon YA category; 2021 Page Turner Award Finalist (Writing Award)
Complete Manuscripts (Pyrate Series):
Pyrate Assassin (target release: October 2022) - 2021 Page Turner Awards Finalist (Writing Award)
Pyrate Crossover (target release: December 2022) - 2022 Page Turner Awards Finalist (Writing Award)
Manuscripts in process:
Pyrate: Black Flag (Historical Fiction)
Generations Lost (Literary Fiction; final title uncertain)
Published Nonfiction:
The Langton Millennium (2021) - A family ancestral investigation covering one thousand years
A Family Legacy: The Proutens and The Lees (2021) - A family ancestral investigation
Unpublished Manuscripts (Nonfiction):
The Grants and The Linneys - 95% completed
Business Publications (Nonfiction)
Adding it All Up, University of Manitoba, UM Today (2017)
Exceptional Talent May Not Come in a Box, LinkedIn.com (2016)
Can I Talk? (About Women Proving Out in the Workplace), LinkedIn.com (2014)
A Multitasking Fish Story, BizWatchOnline (c2001)
Stock Option Repricing: What Now? Compensation & Benefits Review (1999)
ISOs vs NQSOs: The Choice Still Exists, Compensation & Benefits Review (1987)
Social Media:
Website: Pyrate Publishing (www.pyratepubs.com)
Facebook (3): Reid Linney (380+ friends); Reidr Daniels; Pyrate Publishing
LinkedIn: Reid Linney (1,200+ contacts/colleagues)
Contact: Reid.Linney@gmail.com