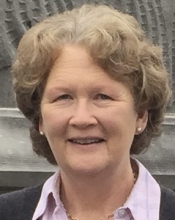 Writing has always been an important part of Angela's life. Over the years she has contributed to each of a series of successful collections of short stories set in and around Oxford. Since retiring as a teacher, Angela has been researching her Egyptologist ancestors, the Tyssen Amhersts of Didlington Hall.
Whilst undertaking this family research, Angela came across a manuscript A Few Egyptian Memories. This was written by May Tyssen Amherst, Angela's great grandmother, concerning May's childhood visits to Egypt in the 1870s. The manuscript was the inspiration for Nile Cat which is Angela's debut novel. Nile Cat was shortlisted for the International Rubery Book Award and a finalist in the Wishing Shelf Book Awards. It has received a B.R.A.G Gold Medallion and was listed as a Historical Novel Society 'Editor's Choice' book. Angela has started work on the second novel in The Nile Mysteries Series.
Angela has published articles, and presented academic papers, on the Tyssen Amhersts' travels in Egypt. She is currently writing a biography of the family.