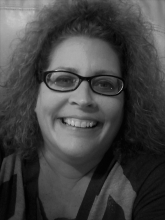 After working in corporate America for more than twenty six years, an opportunity was presented which allowed me to retire early and pursue a dream I've had since I was young. As an avid reader, I have always had a dream of becoming a published writer.
Working full-time, pursuing a degree, and raising children doesn't provide much time for writing fun things. For years my focus was on writing papers for school and a variety of writings for work. My creativity was limited to getting kids to do what we asked or coming up with ways to track compliance at work. My escape during these years were books and plenty of them.
I am happily married to a man that is my biggest supporter and cheerleader. We have raised three children together and they are successful in their fields.
I write every day and hope to some day be a published author.