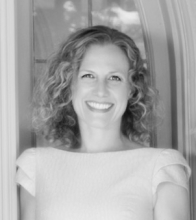 I am an unpublished American novelist living in the United Kingdom with my British partner and two children. In 2007, I completed an MFA in Fiction Writing from the City College of New York and immediately progressed to four years of PhD studies in English Literature. I recently wrote my second novel, Come In Through the Morning, a coming of age story based on my own upbringing in the American Evangelical community. My previous novel thesis for the MFA explores art, mental illness, and trauma.
As a doctoral student, I taught Prose Writing, Creative Writing, and a range of Introductory and Upper Division English courses. I most enjoyed my Prose Writing Workshop, wherein I worked with many diverse student writers, many of whom were immigrants. My undergraduate students offered such honest stories and I learned the most about storytelling from them. I benefitted from inspiring professors and department mentors who helped me to hone in on the true story hiding in my early thesis drafts.
My goal is to publish my novels. I prefer to write stories that take place in New York City, where I lived for most of my adult life, in Portland, Oregon, where I spent my childhood, and the UK, where I have now lived for four years. My female protagonists are androgynous and in search of something specific, not usually related to love or domesticity.
I also hope to complete a longer work of creative criticism, a genre I enjoyed playing with during my doctoral studies.
Thank you kindly for taking the time to read my bio and my manuscript.
Sincerely,
Christa Schneider