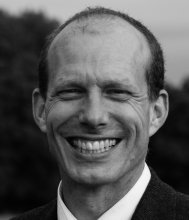 Before I tell you about myself, let me tell you about my story – because they're connected. I need to tell you a magical story, an adventurous story, a story that I doubt you have heard before, but which resonates across the ages. Indeed its various versions have been so successful for so long, that it was first told before modern English existed.
My book is an adventure about poaching, told from a poacher's point of view. In the form of Robin Hood's battles with the Sheriff of Nottingham it has been enthralling readers (listeners) for centuries. But you are unlikely to have heard my version of it, because my MC is a 13 year old Tanzanian girl. And yet you must hear it, because Tanzanian poachers are battling their own Sheriffs, and we seem only to know the Sheriffs' side of their story.
I have worked as an anthropologist in remote areas of rural Tanzania since the mid-1990s. My book is based on a year spent with my wife's family in her village at the foot of an extinct volcano. Some of this book amalgamates stories of her childhood and our daughters' experience growing up and going to school there. And some of it comes from the stories and lives I've shared as an anthropologist and written about as an academic (I research and write about conservation). But mostly this book is a story that is as an enchanting and exciting as I can possibly make it. I've benefitted greatly from crit groups with fellow writers in the Tanzanian Writers Forum and SCBWI (UK-northwest and South African chapters) as well as two classes at St Constantine School in Arusha, Tanzania.
Currently I live in the UK, in the Peninnes. I work at the University of Sheffield and have an adjunct position at the Nelson Mandela African Institute of Science and Technology in Tanzania.