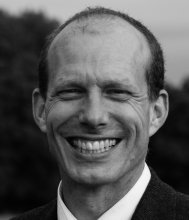 I am an anthropologist who has lived and worked in Tanzania for several years since the mid-1990s conducting long-term fieldwork in remote rural areas. The Tanzanian worlds I describe in this book, the families, their ambitions and livelihoods are based on that experience. In particular Samti's world is based on a year spent living in my wife's village in central Tanzania beneath a large extinct volcano called Mt Hanang. We've been married for some twenty years and some of this book amalgamates stories of her childhood and our children's experience growing up and going to school there.
I have been writing about the tricky environmental and social issues in this book for some time as an academic with numerous papers and several academic books. Details are available in the 'Books & Publications' page on my website (danbrockington.com). But please note that I have not expected my academic experience to equip me for children's fiction. The standards of writing for children are higher than in academia. Indeed, quite frankly, it is easy to get bad academic prose published. If you do not believe me please read Michael Billig's swingeing critique of academic writing (Learn to Write Badly: How to Succeed in the Social Sciences). Learning to show not tell, to write dialogue, build vivid scenes and fascinating characters, and keep their PoV true is not something you pick up when trying to write for the Journal of the Royal Anthropological Institute. And the Transactions of the Institute of British Geographers actively tries to erase anything interesting.
But writing as an academic does teach you to embrace criticism and peer review. The present MS has been read and criticised by diverse people over the last two years, including my local SCWBI group. I am getting strongly positive feedback now and am ready to share the book.
I must admit that I began writing this book because I wanted to communicate to a younger audience the things that surprise my adult students. I could see that conservation stories could present a rich seam of interesting plot twists in part because so many readers will think that conservation is only a good thing, while for many Tanzanians it is not. I also wanted to write Tanzanian lives in a way that was accessible, believable, interesting and funny but without rendering the place or people exotic.
But I have put these noble intentions in their place. My primary goal now is to write exciting, concise and dramatic prose about vivid, grounded characters and produce a plot which draws you in and keeps you turning the pages. It is still about life in Tanzania and the complications of conservation. I am glad for that, I want to get readers angry and excited about these issues. But none of my audience will read anything I write unless it is enthralling. So that is what I have set out to do.