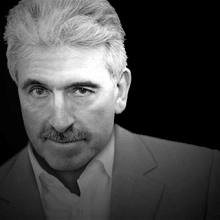 I am Anglo-Irish and have variously been a musician, singer-songwriter, recording artist and in a band supporting acts such as Elton John, Rod Stewart, Gerry Rafferty and many others. I co-wrote a Celtic rock opera for the Edinburgh Festival. As well as this, I have been a journalist, editor and PR consultant and, at one time, edited an international magazine. I have always written because, as author John Braine once said, a writer is a person who writes. It's a compulsion and a joy.
MISCONCEPTION was long-listed for a Crime Writers Association Debut Dagger award and won the first paragraph contest for crime writing at the Penfro Literary Festival. I put it in my bottom drawer intending to revise it, which I now have done.
OR ELSE SHE DIES was shortlisted for the crime writing contest at the Hastings Literary Festival. It was loosely inspired by the most notorious gold bullion heist in British history.
Currently unrepresented, I have been published by HarperCollins and Gollancz and I have self-published and built up a strong mailing list for marketing. But I still have a bottom drawer with unpublished novels, unproduced TV/film scripts, treatments and ideas that I would love to develop, including the first of a YA fantasy trilogy, The Cosmic Algorithm.