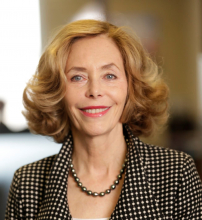 After graduating from Rutgers University with a degree in English I began my career as a writer in public relations and advertising. Several years later I decided to pursue a Master of Business Administration degree from New York University (in the top five in the US) and financed my education by writing a newsletter for a university department. Following graduation, I embarked upon a distinguished financial career, during which several of my articles on institutional investing were published in the trade press. I was also a frequent speaker in professional circles, which required writing to address varied audiences.
Some years ago, inspired by spending time with a family member living in a modern retirement community, I created the outline for a novel in a similar setting and revolving around and its diverse and accomplished inhabitants. Other professional demands required laying aside the initial effort. Currently having a more flexible schedule, I decided to revisit the story and have now completed my first book. As the central character is a 15 year-old girl making discoveries about people inside and outside the retirement community, I believe the novel best aligns with the genres of young adult and upper middle grade. Additionally, I believe it could appeal to book clubs and senior citizens. This is my debut novel. I have entitled it Coolness to the Wind and am currently seeking publication.
I have begun my next book, which will be an historical novel set in nineteenth century Scotland and Vermont. Its working title is The Todd Family.