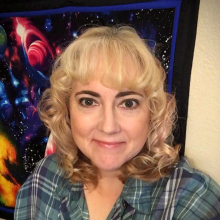 HEATHER LEE DYER is a nomadic writer who craves the freedom of the road as much as the healing power of the written word.
She has written several YA Sci-fi and Urban Fantasy series, as well as co-authored a YA alien trilogy. She also writes for various online magazines such as Medium and Thrive Global.
Fangirl of anything YA, sci-fi/fantasy, romance, and paranormal. Geek girl. Nomadic #vanlifer.