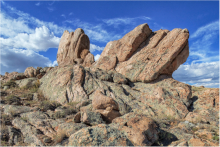 James Turner graduated with an MA in Screenwriting from Screen Academy Scotland in Edinburgh and is the director of the company Ironstone Films Ltd. He has co-produced short films that have gone on to win awards, most notably 'Deadly Ground' which won the Gold Award at the Neo Noir Film Festival in Los Angeles. James likes to write crime scripts that may have a social-realist and/or supernatural edge to them and his influences range from Quentin Tarantino and the Coens to Paul Laverty. He also has experience in working with novelists and worked with the paranormal researcher Malcolm Robinson in adapting witness testimonies from his book 'The Dechmont Woods UFO Incident' into a screenplay based on the 'Robert Taylor Incident' (wiki). The alleged event has been covered in the media, which resulted in short TV documentary spots on Quest TV, the BBC One Show and on Arthur C Clarke's 'Mysterious World'.
James started out with winning a journalism award at college, which was sponsored by 'The Daily Record' and worked in many jobs, including a spell as a security guard before going to university. The dissertation that he completed when studying for his BA (Hons) in Film & Media was a textual analysis entitled: 'Portrayals of Mental Illness on Film and their Sociological Impacts'. For this project, James read 'The Rules of Sociological Method' by Emile Durkheim and studied the crime statistics of the London MET office at that time to achieve his findings. James is also a keen drummer and has a certificate in sound engineering.
Malcolm Robinson who has story by credit for 'The Robert Taylor Incident' is a paranormal detective who has written several books about the supernatural. Not only does he feature as a main character in the screenplay, he has appeared on the BBC One Show and holds regular paranormal conferences around the UK. Other subjects he has investigated and written about also include the Loch Ness Monster and the Suchiehall Poltergeist Incident. He ran the company 'SPI Paranormal Investigations' for a number of years before winning The Tartan Skull award for his work with investigating the unknown.