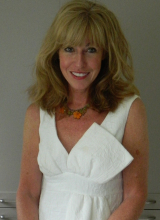 I began writing this novel as part of my portfolio of work for the Diploma in Creative Writing at Oxford University. The initial idea was to write a new take on L.P Hartley's The Go-Between. My version is a coming of age story about a boy from the lowest classes propelled by circumstance towards destruction. I am fascinated by the Victorian period and as an educational writer I have published shortened versions of Dickens' and Elizabeth Gaskell's novels.
I became interested in the year 1847. Rebellion was brewing in France and Italy and Chartists were preparing to move in Britain. In my novel I explore judicial and police corruption, public hangings and the dark secrets of a director of The East India Company, who has a sugar plantation in the Caribbean and a young girl called Beauty hidden in the attic.
Another character in my story is a pianist, who hears Chopin play on his final tour. This comes from my love of music and former career as an opera singer – Glyndebourne and La Scala.
I completed the two-year Diploma in Creative Writing at Oxford University in 2015. In 2016 I was one of five writers short-listed for The Daily Mail First Novel Competition. My short story 'The Girl in the Doorway' was published as part of the Rubery Book Short Story Award and my short story 'The Glass Kitchen' won the 2018 Mogford Prize. In March 2019 my short story, 'The Talisman' won the Oxfordshire Libraries Competition. In 2020 I was shortlisted for the Globe Soup travel writing award. I write every day.