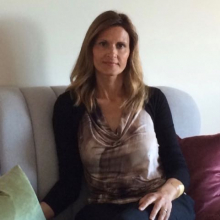 Born in Spain, raised in Australia, I now live in Ireland with my husband and two teenagers. I like to tap into the heart and mind of my protagonists, so readers connect to them on an emotional level.
I'm a self-taught writer and In Her Skin is my debut novel.
I'm active in writing/critique groups and continuously study the craft through workshops, courses, and writing associations.
I'm a foodie, always on the lookout for new recipes, and have a chocolate stash in my desk (which I only nibble on - or try to.). I love to take walks in beautiful Wicklow and hope to master the piano someday.