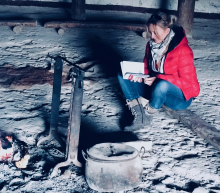 K Lewis Adair Author of The Windmill, a non-linear spiritual journey through history.
I live in the South of England. Having studied Archaeology and History I was pulled to Pre-Romano/British and Anglo-Saxon History. This love of history revolves around studying how our ancestors lived. How they interacted with each other and how they might guide us to this day.
Using detailed investigation into my genealogical past, questions arose within me. Questions that led me to consider; who we are and where do we 'spiritually' come from, why are we pulled to the people we love and have we actually really been here before?
I have just published an historically based suspense thriller, called The Windmill, centring around these deep spiritual thoughts. I have written through various historical periods adding to the intricacies of the plots that I use within my book and books to come in the series.