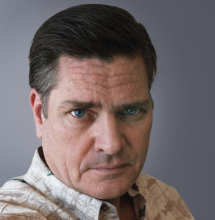 Michael January is a writer for film and television, as well as a travel writer, photographer, and novelist. He is a California native but has lived on the U.S. East Coast, in London and Munich. His travels have taken him across the earth's curve.
As a screenwriter his films have premiered on HBO, Showtime and TNT in the United States, SKY in the UK, SAT1/PRO7 in Germany and theaters worldwide. He is one of the Hollywood screenwriters profiled in the screenwriting documentary "TALES FROM THE SCRIPT", alongside William Goldman, Shane Black, Billy Ray, John August, Alison Anders. Frank Darabont and others.
As a travel journalist and photographer, Mr. January has written extensively about culture and history in far-flung corners and his FAVORITE CASTLES book series is up to five volumes.
As a novelist he has published two historical novels: the genre bending speculative autobiography SECRET MEMOIRS OF MARY SHELLEY and thrilling WWII aviation adventure romance ACES.