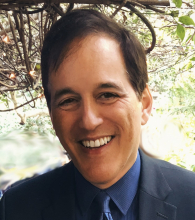 Michael Salort is the creator and writer of the television dramedy series Inside Dope, a 2019 finalist in the recognized NYC Screenplay Competition, and recently optioned by Rheingold Films in Los Angeles. He is the creator and writer of the television dramedy series, Smoke & Mirrors, recently optioned by Blackbox MultiMedia in London. For both series, Michael wrote the 60-page pilots, treatments, and series bibles and was instrumental in the pitch to outside producers and the negotiation of the scripts' options. Additionally, Michael is the writer of a television series treatment for Emmy-winning actor Michael Imperioli (Goodfellas, The Lovely Bones, Sopranos); the series, titled Cowbirds, is currently making the rounds in Hollywood. Previous to these assignments, Michael was the writer of Hidden Camera, an award-winning crime thriller teleplay bought by Drimtim Entertainment and distributed by Marvista. The $3 million English- language movie-of-the-week completed production in Barcelona, Spain and was distributed globally. The script had won the CineStory national screenwriting competition. In digital media, Michael Salort was the co-writer/ co-creator/ executive producer of an Emmy-nominated romantic comedy series for the web, In Men We Trust. The series was sold to Women's Entertainment Television.
In features, Michael is the writer of the movie screenplay,To What End, a biopic about a renowned math genius who was the very first victim of 911. Michael is the co-writer of The Reincarnation, for producers Sarah Pillsbury and Midge Sanford of Sanford/PillsburyProductions (Desperately Seeking Susan, And The Band Played On, Eight Men Out). Michael was also the ghostwriter of the feature script, Money To Burne, a revenge thriller with Jonathan Sanger (The Elephant Man, Vanilla Sky) previously attached to produce.
In novel writing, Michael Salort is the ghostwriter of internationally-recognized SuperModel and entrepreneur Tyra Banks' 566-page, sci-fi/fantasy novel, Modelland, published in 2011 by Random House. Michael worked closely with Tyra on the story based on her original notes, wrote the treatment that was submitted to the seven top publishers in New York, and was instrumental in the manuscript's successful sale and release. Modelland, within two weeks of publication, made it to the NY Times Bestseller List and was positively reviewed by Publisher's Weekly. Following Modelland's successful publication, Tyra commissioned Michael to develop the second and third books of the planned series. Modelland is now the basis for a live experience reopening soon in Santa Monica, California with Disney Imagineers as well as a movie project with Universal. Also in novels, Michael recently completed co-writing the novel, Ex & Why, a "fictionalized memoir" about the female spouse of a highly-successful investment banker who tries to convince her to stay with him even after he declares he's transgender.