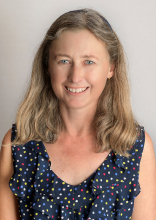 As a child, Susea was always engrossed in a book. It really wasn't surprising when she chose lower primary for her career.
A retired classroom teacher who majored in English and Children's Literature, Susea spent 23 years making literacy learning fun for her young students. Her favourite time of day was sitting down with a story or two and immersing her young students in the world of books. Susea later trained and worked as a Reading Recovery teacher.
A new passion was found as she entered that special world, working with struggling readers on an individual basis. Watching those children blossom as readers – and in confidence - made her heart soar.
Susea had always written in one form or another. A decade ago, she and her husband commenced on an around the world sailing odyssey. Their travels were recorded on their sailing blog, https://www.gratisaustralis.com.
Over the decades, Susea had always desired to enter the world of writing for the young. As she recorded the sailing journey, notes and ideas for children's picture books were taking form. At long last she had found her passion and a voice - the stories were bursting at the seams!
Susea was now able to share her love of lyrical language, sailing and sea with young and old through the eyes of a Big Blue Boat and her Captain. Realistic sailing stories for the young, particularly girls, were born.
A Big Blue Boat, her first book, was launched in March 2022. A 2022 Literary Titan silver book award winner and 2021 Page Turner Awards finalist, it is a cumulative story about a boat, a girl and the rollicking frolicking sea.
Two sequels are now with her friend, and Artist, Lesley Cybulka for illustrating and several new stories are underway.
In her spare time, Susea also loves to research, cook, photograph, quilt, embroider, walk, and work on her sailing blog.