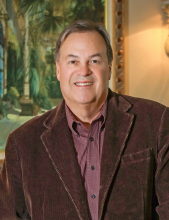 T.A. Blitch is a retired US Navy officer. After retiring from the navy, he founded and is currently the president of Magellan Christian Academies, a Christian early childhood education company based out of the Phoenix area in Arizona (https://magellanacademies.com).
Pop's Place: Some Things Are Meant To Be, is a historical romance fiction based in part on the fascinating true-life stories of Rear Admiral Blitch, the author's father and bonafide WWII dive-bomber hero, and the Blitch Family in South Carolina. The book and its audiobook companion are available through all the usual outlets.
T.A. is also the Producer and Director of the miniseries, Pop's Place, an adaptation he screenwrote from the book by the similar name. Pop's Place is currently in production with the pilot expected to be released Summer 2021.
He met his wife, the former Lorrie Fischer, while they were both on active duty in Pensacola, Florida. T.A. and his wife reside with their two cats, Cashmir and Sapphire, a blind dumpster-rescue, the subject of Lorrie's children's book, Sapphire: A Life That Almost Wasn't, in Jacksonville, Florida.