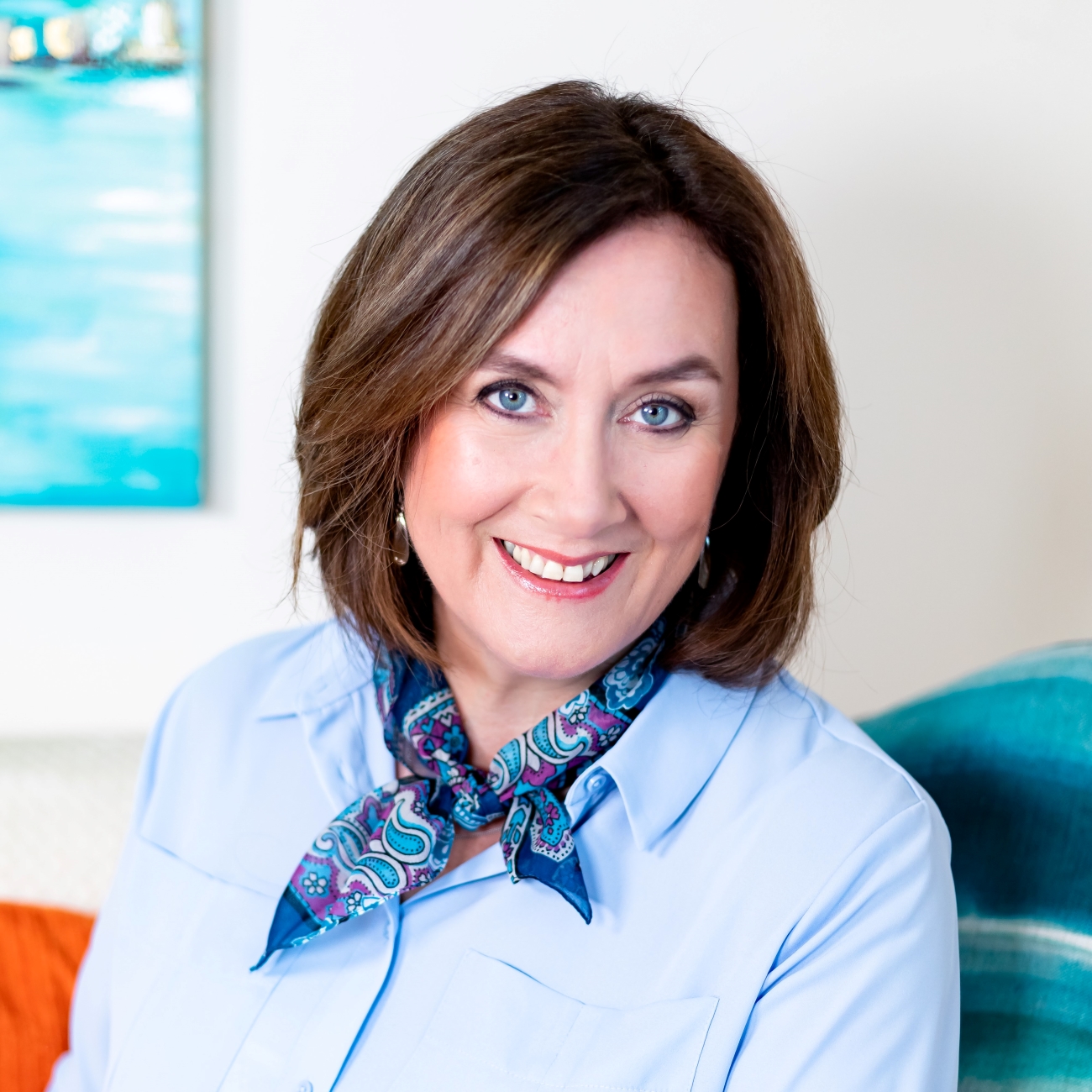 Nikki is an author, speaker and coach who works with others to unlock their writing talents. She runs a group coaching program, The Writers' Pod, and one to one sessions to help aspiring writers achieve their goals. She began writing Pivotal, whilst still working in her recruitment career, following a flash of inspiration in a session with her own coach. Pivotal recently reached the finals of The Peoples Book Prize 2020.

Nikki is married with a blended family of five children across two hemispheres. Although a beginner, she's a big fan of argentine tango, which she hopes to dance in Buenos Aires one day.

Passionate about creative expression, books and encouraging others to reach their full potential, Nikki describes herself as an amateur psychologist and is fascinated by people and understanding what makes us who we are.
Award Submission Title
Pivotal
Logline
Four Lives. Three Siblings. Two Secrets. One Pivotal Moment.

Dulcie, Elizabeth, Annie and Liza receive a mysterious potentially life-changing bequest with a deadline. Seeking support from a hypnotherapist they unpick four decades of life choices before they decide, is it yes or is it no?
My Submission
Prologue

He put down the pen, an anniversary present from his second love. The letter finished, finally, except for the valediction. This, the last letter he would write, had been the hardest. He had chosen to write it by hand, despite the weakness he felt throughout his body. It had needed to be personal and the word-processed version just wouldn't do. Besides, he'd always preferred the flourish of pen and ink.

Strong and steady, the words had flowed, emotion lifting him from his weary state and choreographing his thoughts into perfect phrases. From heart to hand.

In life he had kept his promise and never told but now he dithered.

'How should I leave it? She'll be reeling by the last paragraph. How can I tell her she means everything to me and yet we'll never meet? How can I bring everything she's ever known into question and still claim to have her best interests at heart? If I had known. If only I had known before.'

He shook his head, pushing the pointless debate away. This letter was his chance. His one chance to convey his heart-wrenching, all-consuming, unconditional love for a daughter, whose life he would not, could not share. He picked up the pen again and wrote his last words.

Your ever-loving Papa

Part One The Letter - July 2007

Chapter One - Dulcie

Dulcie waited for her harbour-side exhibition to open. Dwarfed by one of the gallery's pillars, she sneaked a peek outside. Set against the backdrop of the Opera House across the water, considerable numbers had already gathered, with others flocking to join the queue. Who would have thought her pottery would have drawn such a crowd? She might even make some money this time.

'Help pay for the London trip at least', she thought.

A fun trip tagged on the beginning of another she felt obliged to make. She hadn't been back home for many years. She didn't have the funds or desire to return to England. The letter, half hanging out of their rusty mailbox ten days ago, had changed everything.

Bruce Anderson, her agent, flounced into her personal space.

"There you are Dulcie darling. You're looking stunning this evening and I love your new hair! It is so important to make the right impression. Are you feeling nervous? Have you had a glass of bubbles yet? And where is Peter? He really should be by your side you know—men, eh?" He flicked his fringe and placed a hand on his hip to punctuate his point.

"Oh, shush Bruce. I just want to breathe in the atmosphere before everything gets too frenetic." Dulcie scraped her fingers through her hair, repeatedly failing to tuck it behind her ears. "Have you seen the queue? All those people are here for me?"

"Honestly, you shouldn't be flying solo. Poor darling. Don't worry. I'm here and I'll look after you," he said, putting a protective arm around her shoulders. "Stick with me. I'll make sure you meet only the right people. It's not the quantity, it's the quality, you know. Mind you, I have clearly done rather well on the PR, haven't I?" Bruce tweaked his cravat in that self-congratulatory way, his theatrics reminiscent of a certain Mr Hardy.

Dulcie laughed and allowed him to steer her away to fetch her first glass of Yarra Burn. He was in his element. She really wasn't too fussed about the showy side of the art world. She had never been seeking success. In fact, her drive to create was much more deeply embedded than any ambition for materiality. Her modest income from her ceramics was a bonus. It was a basic need to feed her soul that made her rise at five a.m. most mornings, when the world around her was still and peaceful.

As for Bruce's red and black theme, she wasn't convinced. A smart, black, fitted suit, with a kick-pleated pencil skirt and a red, silk blouse may fit the part, but she was far more at home in scruffy jeans and a T-shirt. And the hair! What was she thinking? A blonde bob? Her big hair had been her trademark since the Eighties. Halfway down her back, frizzy and unkempt, it had suited her round face and rounder figure. Squeezed into the suit with support underwear galore, she could pass for a voluptuous size sixteen, but an uncomfortable one at that.

Chapter Two - Elizabeth

All dressed down and nowhere to go, Elizabeth stood in front of the grand fireplace staring at herself in the mirror. Nina Simone's 'The Other Woman' played through her Bose speakers on the integrated entertainment system she had bought herself for a birthday present last year, when she was feeling particularly extravagant.

It was the last piece of the jigsaw in her renovation of the Grade II listed Chelsea townhouse. The whole project had been completed in record time with very few hitches, thanks, mostly, to her superb architect and project manager, Morgan Carter. Her instruction to 'spend what it takes' had no doubt sealed the success of the project.

A smug reflection stared back at her tanned, elegant form, draped in La Perla black silk, edged in turquoise lace. Her smugness increased as she noted the curve of her left breast. It had been partially revealed, as the robe had inched open, when she had bent to admire the fresh pink lilies delivered this and every Saturday morning. The blooms, expertly arranged by her housekeeper Idita, were her consolation; Nina Simone's song was her anthem.

The lyrics perfectly portrayed her life. Snatched moments of pure passion and delicious intimacy followed by days, sometimes weeks, of a landscape barren of emotion.

'Snap out of it,' she told herself. 'You chose this. How else could you have thrown yourself wholeheartedly into your career and made such a success of it?'

The track permeated her consciousness. True it was melancholic, but she loved to revel in being single. Something she certainly wouldn't be doing if she were Andrew's wife.

There was no time to be self-pitying. Elizabeth inhaled the floral scent, wafted by the swish of her robe, as she turned to survey the rest of Idita's handiwork. Yes, the room was ready for her visitor. She couldn't remember the last time her stomach had fluttered so with excitement. Andrew had been to the flat before but never on a Saturday evening and never to stay for the whole night.

'Maybe this is a sign he might be ready to devote himself to me? Finally.'

She clicked through the impressive hallway, a showcase for her exquisite taste in fine arts and antiques, into the kitchen. Another triumph! The sleek cherry wood in contrast with the pale flagstones and the aqua cracked-glaze work surfaces.

The Winterhalder and Hofmeier bracket clock showed a quarter to eight. Time to put the goat's cheese and caramelised onion tartlets into the oven. Funny, unaccustomed as she was to cooking in her flawless kitchen, this morning's preparations for dinner had been surprisingly enjoyable. It was such a long time since she had done anything more than heat up Idita's pre-prepared food, she had forgotten how therapeutic culinary creation could be. It helped that for several years her room-for-one vacations had been Italian cookery courses on the Amalfi coast. Exorbitant in price but definitely worth the expenditure, if only to distract her from the long, lonely days of summer whilst Andrew was away with his wife and brats in their St Tropez villa.

'Enough!' Time to focus on herself again and the finishing touches.

As she drifted through the hallway to her bedroom suite, the opened envelope on the console table caught her eye—an invitation for the August bank holiday weekend. An RSVP was requested, something she had yet to attend to. No decision needed to be made. She'd be there. No need to check the diary as there was rarely anything in it except work.

Standing in front of the dressing-room mirrors, she admired her reflection once again. Was she narcissistic? Who cared? Why shouldn't she celebrate the toned and sensuous body she had perfected over the years through sheer determination? Recognising early on that a curvy size ten was not her natural state, Elizabeth had invested in her health and fitness with the same drive and discipline she'd applied to her career—failure was never an option!

Chapter 3 - Liza

"Oi luv, get me a drink, would ya? A fella could die of thirst in 'ere. 'Specially with such a hot show, if ya know wha' I mean, eh?"

Liza briefly raised her eyes to the ceiling before leaving them in a steady gaze directly in his. Leaning forward to give him a clear view of her cleavage, her words spoke what her grey-blue eyes had already told him; if he had been capable of reading them.

"Oi mate. I'm not your love, nor am I your hostess. Ask that leggy blonde tart over there."

She knew she could get into trouble for displaying her belligerence, so she shifted her expression from distain to feigned desire, instantly confusing the punter. Her words stayed in the air as she pivoted on her patent, black, peep-toe shoes.

With an almost imperceptible sway of her hips, she enticed his attention right back down to her faux-leather-clad curves. She leaned forward, pretending to adjust her hold-ups, just to make doubly sure he forgot the sting in her response. The balding, sweaty banker, straining his blue pinstriped shirt from years of overindulgent business lunches, sat open mouthed and displayed a definite stirring in his crotch.

Across the dingy club, Gino surveyed the exchange through his scotch. Not quite sure of what had taken place, he would check with Liza later. She always told him the truth, eventually. As she wove through the cramped tables, he congratulated himself once again, on ensnaring such an agile and sexy dancer.

"It's an investment," he had told himself when he had set up his eponymous lap joint—Gino's Girls.

There had been loads of wannabies and has-beens floating around the scene but most of the skilful dancers were taken, locked into more notorious establishments; their managers having far more than a mere financial interest in the juiciest talent in their clubs.

Liza had been working at Stringfellows at the time, regularly making twenty to thirty percent more than any of the other girls. He had been content to have won his prize. She was the most sought-after dancer in the trade. Sure, she had been sexy, cute and well-preserved for a thirty three year old but, to Gino, her most attractive feature was the prospective pound signs he could see on her forehead. She certainly stood out. Men were round her like bees to a honey pot, and her face had that look of a naughty secret, which made you feel compelled to discover it.

Her feistiness was the only issue. He soon had that quashed; made sure she knew her place. He had reeled her in, wooing her, lavishing her with gifts and flowers, treating her to his full attention. He had known it would be tough persuading her to leave the security she had, but once his mind was set, he always got what he wanted and he had wanted her.

Finally, shuffling her left cheek onto the purple leather and chrome stool beside him, Liza caressed his thigh, just the way he liked it.

"Baby, would you get me a Virgin please?" she asked in her best Marilyn.

They sniggered at their in-joke. Any barman worth his shaker would immediately mix a tomato juice with Worcester sauce and a dash of Tabasco to make a Virgin Mary. This was Liza's favoured drink ever since he had known her. Funny. Most of his other dancers got through their evenings on several glasses of something more potent. Liza didn't drink alcohol at all. He still needed to fathom that one out, after all these years. He'd get to the bottom of it one day.

Liza's stock reply to anyone who asked was, "My choice of drink reflects me—passionate, full blooded and tasty, with a fiery kick, which comes out of nowhere. Oh, and a virgin, of course!"

She downed her glass and slid off the stool. "I'm going to make a move babe. I've got to get out of this stinking costume and take a shower."

"Mmm." He leant in close, sniffing her, pupils dilating. "I'd like to watch that."

Saliva pooled under her tongue. She swallowed as surreptitiously as she could, willing herself to say the right thing. "Aw, do you mind if I take a rain check? I'm really knackered and Angelo has his hospital appointment tomorrow morning." He removed her hand with his thumb and forefinger and dropped it as if it were a snotty tissue.

"Sure. You can go. This time. But you owe me, yes?" Gino said. He did not expect an answer.

***

The entrance hall to the flat was dark and depressing, what with the ceiling lamp broken and the street light outside obscured by an unkempt laurel bush. It had been originally planted with good intentions by the landlord to hide the wheelie bins.

Liza nearly missed the blue envelope, propped on the veneered sideboard. It pretended to be a stylish piece of furniture and failed miserably, due to the water stains left by the vases of yesteryear and the claw marks from the downstairs neighbour's cats.

Negotiating her way round the bicycles propped against the banister, desperately trying not to snag her stockings on the pedals, she leant to retrieve it along with her other post. The Gloucester postmark fleetingly registered in her mind, before the local church clock chimed the quarter hour, jolting her back to reality.

Climbing the communal staircase as quietly as she could, Liza eased open the front door to the flat.

"Hello," she whispered.

Silence.

Her friend, who'd been babysitting, had fallen asleep on the sofa in the lounge. Liza tiptoed to her son's bedroom. He was out, sparko. Her heart welled with pride and unconditional love. His handsome face peaceful and his dark eyelashes resting against his pale skin. She closed his door, resolving, for the umpteenth time, that he would have everything he needed in life, whether or not she had to compromise to give it to him.

At 3.30 a.m. there was little movement in the street outside. Liza watched as the odd car passed, whilst she made a large mug of tea. One of the neon lamps flickered annoyingly, as the drizzle started to fall. In less than three hours she would be getting Angelo's breakfast ready. She really ought to sleep. Like many other nights, for as long as she could remember, sleep would elude her.

Quietly, she undressed, dropping her clothes to the floor, and crossed the landing to the small pink and grey bathroom. She let the shower wash away her sweat, sex and the voyeuristic eyes and hands of the punters, whose virtual groping touched her far deeper than skin on skin.

Her long, wavy hair wrapped in a towel, she moisturised her body, taking care to mind the bruises. Amazingly, Gino knew exactly how to avoid places that would show in the skimpiest of outfits.

Dressing in faded skinny jeans and a baby-pink roll-neck jumper, she sat cross legged in the threadbare, chintzy armchair in the corner of her bedroom.

'I guess I've made my bed and ought to lie in it. What else can I do?'

Cradling the remains of her lukewarm tea, Liza stayed in the chair and waited for the day to begin.

Chapter 4 - Annie

Annie drove the last leg of their return journey into the sunset of a beautiful August evening. Despite the weariness of a long-distance traveller, she harnessed the last rays of holiday contentment. Provence had been wonderful, the miles back up through France worth every, "Are we nearly there yet?" and "Why can't we listen to my music now? It's not fair!"

Thankfully, Thomas had been sleeping since Dover and Beth had given her approval to the final cassette of The Witches, having dismissed it north of Paris as, "Way too babyish."

When Simon Callow narrated the final sentence, Annie gave a sorrowful sigh. "Such a good story and so well read," she said, expecting a response. "Beth? Colin?"

Nothing. Everyone had nodded off. Not even her husband had been able to keep his eyes open.

A few more miles of country lanes and they would arrive in Swallows Green, back to their home nestling in the Hertfordshire/Bedfordshire borders. Whenever she approached the terrace of chocolate-box cottages, just beyond the converted school house the property developers had fought over, she had to pinch herself and remember to be grateful that Clematis Cottage, with its smart red door, was theirs.

As she pulled onto the gravel—the front garden sadly ousted to provide off-road parking by the previous owners—the crunching tyres caused her family to stir from their slumbers. Colin stretched and yawned, before sleepily unbuckling and lifting Thomas from the back seat.

Annie delved into her bottomless pit of a handbag, searching for the house keys on their separate keyring. Turning the key with one hand and pushing hard on the door with the other— necessary for successful entry due to the age of the house—a recognisable, stale, musty air reached her nostrils.

As with every return from holiday, she wondered whether the smells were always there and only noticed by visitors unaccustomed to the house and its foibles. This time though, something else also lingered in the air. Something Annie sensed but couldn't quite identify; a flat grey fug threatening to dampen her mood.

Maybe the sensation in the pit of her stomach was the stirrings of excitement at being home and not the precursor to an anxiety attack. At the end of term she'd experienced a few moments when waves of panic had swelled to within an inch of her collarbone. She had hoped it would dissipate but maybe it was back.

She made a date with herself to investigate getting some support and dismissed the sensation with her usual practicality. Many tasks lay between now and the day she'd welcome thirty new children into her classroom.

Colin squeezed past, manoeuvring his dozy toddler onto the futon in the snug. "Bless," he whispered as he passed Annie again. "Poor little fella's out for the count. Best let him sleep, eh? Leaves you free to do your thing."

Colin thought he was helping and it suited Annie to let him continue to believe it. Part of her wanted to snap at him and ask which of the post holiday tasks did he think were his responsibility. She didn't have the energy.

Piles of post and free newspapers lay on the bottom stair. Jenny, the next door neighbour at number twenty-eight, had kindly agreed to feed the chickens and water the garden whilst they were away. Evidently, she'd also gathered the two weeks' worth of correspondence.

Annie bent to bundle everything into her arms before plonking it on the kitchen table without a second glance. Her first job was to unlock the back door and fling open the windows to let the summer evening into the room.

Scents of hot, dry grass mingled with the honeysuckle that clambered wildly over the back porch. She could faintly make out the village clock chiming the half hour underneath several lawnmowers competing for prominence; a male-voice choir with too many aspiring soloists and no cohesion. Her second, but no less important, task was to filter the water, for that first, mandatory cup of tea.

"Mum, can I knock next door for Jules?" Beth asked, barely audible over the hissing of the kettle.

"No darling, I need you to help unload the car. Maybe you can pop round tomorrow morning instead?"

She had really wanted to bark at her daughter, "Don't be so selfish," but caught herself just in time.

Beth didn't need to say anything. Her body language alone answered Annie's question. Assuming the obligatory, "Oh you are so unfair!" slouch, she reluctantly stomped her way back to the car, her grumpy face hidden by the open tailgate. She was only eight! What was it going to be like when the hormones kicked in? Annie would need to remember to bite her tongue or count to ten in future or else they'd be bound to clash soon.

Colin continued to empty the boot with enthusiasm, somehow missing his daughter's strop. Annie marvelled at his ability to single-task; she wished she had the same luxury, as she sorted the dirty washing into piles, finished making the tea and worked her way through the stack of mail. She cursed the day her mother had taught her to be super- organised, encouraging amongst many things, her obsessions for neatly-folded towels in the airing cupboard and a strict shoe-polishing regime on a Friday night. Whether it was learnt behaviour or a natural talent, today being super-organised felt more noose than blessing.

It was some hours before she turned her attention again to the solicitor's letter and its contents. She racked her brains to understand what it all meant. Itching to contact her family to know if they too had received a similar blue envelope, she turned it over to look for any further clues. The franking stamp showed a posting date a few days before they had left for France. She was glad it had been delayed in the post. She suspected it would have played on her mind for the whole holiday if she had known about it before they had left.

Most peculiar was the fact it had been sent to her maiden name. She would have to wait and wonder for the rest of the month, whilst keeping it to herself. Not easy, knowing her next and final task before bed was to call her mother to update her on the holiday news. Annie was rubbish at keeping secrets; from her mother most of all.