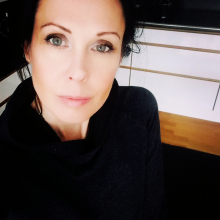 E A Carter is a British-Canadian who lives in Sweden.
Her debut novel The Lost Valor of Love is the first book in the Transcendence series and the Gold Winner in Adult Fiction in the 2019 Wishing Shelf Book Awards, and a finalist winner in the First Novel and Historical Fiction categories in the 2019 Indie Author Network's Book of the Year Awards.
E A Carter grew up in the Canadian countryside, the daughter of a reverend of modest means, with only her bicycle, her cat, and her imagination to occupy her.
Ever since she could talk she has been crafting stories. She writes of the complexities of love and mortality against evocative backdrops and seeks to test the perceived limits of love, death, and time.
Her most recent release is The Rise of the Goddess, the final book of the Transcendence Series which begins with the multiple award-winning historical epic, The Lost Valor of Love, and continues with The Call of Eternity.
The premise for the series came to her during a stay in Luxor, Egypt when she dreamed of an empire-crossing, forbidden love affair which transpired during the New Kingdom period. As she woke to the sun rising over the Nile and three thousand years slammed back into her senses, she heard these words: Tell the story. Do not let it die.
It took five years of research across four countries to put together all the missing pieces of the puzzle. When she discovered the man she had dreamed of was a real historical person, including his position in Ramesses's court, she sensed she had embarked on the story of a lifetime.
After sixteen years of research and writing, the love affair she dreamed of at last, lives again.
Enjoy her beautiful website with award-winning free stories and gorgeous visuals at authoreacarter.net