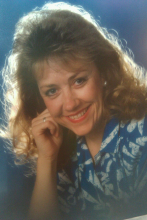 LoLo Paige is an award-winning author and her books have finaled in several Romance Writers of America (RWA) contests. Her debut novel, Alaska Spark received a 2020 Indie B.R.A.G. Medallion award and was a finalist in the 2021 Eric Hoffer and Next Generation Independent Publishing awards. LoLo has acting and crew experience behind and in front of the camera. After decades of acting onstage in local theatre plays, she worked on Hollywood films as an extra, "Big Miracle" with Drew Barrymore, and "The Frozen Ground," with Nicolas Cage. Her first screenplay, "Evacuation," won 4th place in the L.A. Independent Film Festival. LoLo has appeared on the Mark Dawson Self-Publishing show, the Alliance of Independent Authors Podcast, and was a recent guest on Alaska Public Media's radio show, State of Art. LoLo is working on adapting Alaska Spark into a screenplay for a feature film and a possible TV pilot.
Alaska Spark ranked No. 1 on the Amazon Bestseller List for romantic suspense and action adventure romance in global markets, including the U.S., Canada, and Australia. Alaska Spark was featured in Publishers Weekly Booklife Magazine, and LoLo's true story about her fire crew escaping a runaway wildfire won a 2016 Alaska Press Club award. She's a member of the Alaska Writers Guild, Romance Writers of America, and Alliance of Independent Authors.
LoLo divides her time between Alaska and Arizona with her husband and golden retriever, enjoying summers at their Kachemak Bay cabin across from Homer and fishing for halibut and salmon…and writing!