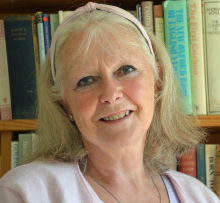 Reading and writing has always been second nature to me. Many years passed working for Barclays Bank before I took up the mantle of writing, which began on a local newspaper and extended to writing stock obituaries for The Times, The Guardian, articles for The Lady and a regular gardening column for a regional magazine.
That was 26 years ago and since then my writing and creativity lies in a working life for corporate PR & Marketing, copywriting and a little bit of ghost writing.
The desire to write stories for children came out of reading to my own daughter when I would also make up stories on the hoof. For me there is something magical about the age group 5 – 8 years as this is a time when books and reading can really capture a child's attention. This drives my passion to write for that age group.