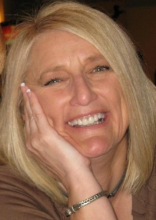 Virginia Tell grew up in a small town south of Baton Rouge, Louisiana, and her stories draw upon the life experiences of her ancient grandfather and father, master storytellers. They passed down the oral history of a people who faced the extraordinary challenges of life in Deep South Louisiana, a people who cherished the mystique of a culture little known. She writes of real people who faced the bigotries of the rich and challenges of poverty with hope, devotion to family, and an unwavering reverence to their prized delta lands.
Ms. Tell's literary fiction has placed as a finalist and short-list finalists in the Faulkner-Wisdom Competition. Of one, historian and author Stanley Crouch told her, "Faulkner himself would not have been disturbed to know that you won first prize. He would probably invite you to have a drink with him." Virginia also writes nonfiction, including articles and stories based on real events. Additionally, she has penned nonfiction books as a ghostwriter.
Before giving up her corporate career to write full time, Virginia worked for Fortune 100 companies as a highly sought-after process reengineer. She developed numerous public relations and marketing campaigns, created a multitude of nonprofit and corporate publications and videos, and produced forty-seven television series segments, two of which received the highest ratings in show history. She now resides in Dallas, Texas with her 95-pound English Labrador and her eight-pound poodle, who are always nearby, waiting for the attention they receive between paragraphs.