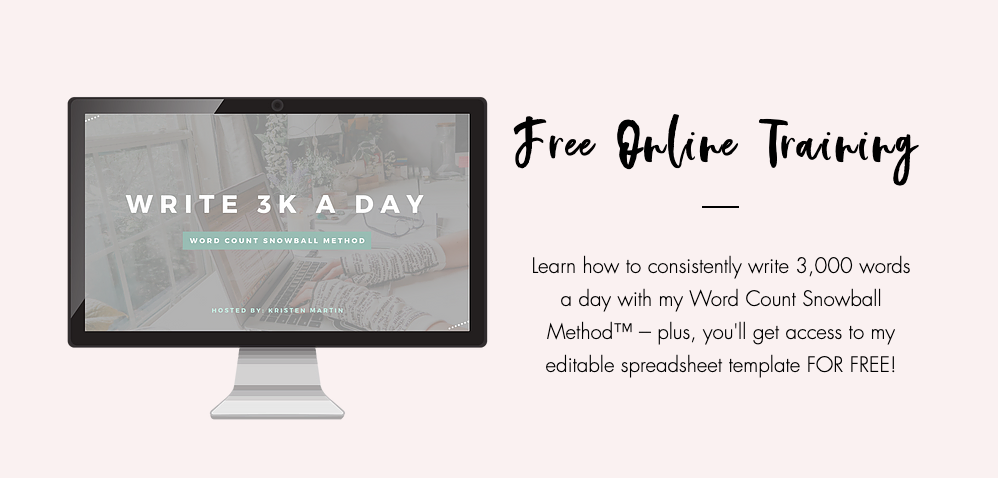 Join Amazon bestselling indie author, Kristen Martin, in her free online training on how to make a consistent practice of writing 3,000 words a day with her Word Count Snowball Method™—plus get exclusive access to the editable spreadsheet template (also free) at https://www.kristenmartinbooks.com/freetraining. And, if you enjoy the training, be sure to check out Kristen's YouTube channel and join the community of 40,000+ writers and creatives alike!
Kristen Martin is a self-made creative entrepreneur, content creator, and the Amazon bestselling indie author of personal development books, Be Your Own #Goals and Soulflow, as well as the fiction works, The Alpha Drive and Shadow Crown.
With her work reaching over 60,000 people via her YouTube channel and podcast, she has grown what was once her "side hustle" into a full-time 6-figure coaching business for creatives. Kristen currently runs her business from her home base in North Houston, Texas.