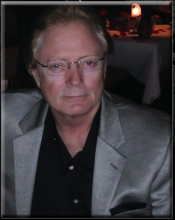 I've spent my life working as a traveling musician. Along the way, I've met some interesting people and seen some indescribable things. Although my books are works of fiction, they are based on real people I've met and the amazing places I've been.
For over 4 decades, along with my wife Dana, we have literally toured the world as a professional singers and entertainers. We have performed our shows in bars,nightclubs, theaters and on most major cruise lines, including Disney, Princess, NCL, RCCL, Holand America and Oceania. In our long career, we have owned a night club, a music theater, charted three records in Billboard's top 100 and opened in concert for12 major stars, including Willie Nelson, Waylon Jennings, Hank Williams Jr., David Allen Coe, Rich Little and Larry Gatlin and The Gatlin Brothers.
I've also been lucky to have a successful voice-over career, voicing thousands of radio and television commercials, as well as narrating 3 national television shows for the Discovery, Destination America and Sportsman networks.
Honestly, I began writing poetry as a teen to impress the girls. I've written hundreds of songs, published my first novel, Sing Roses For Me in 2013 and just finished my sixth novel, From Ashes, that was released in February, 2021. My novel, An August Harvest won the 2020 Maxi Award for Best Romance, and my novel, Another Lifetime Ago won the 2020 Page Turner Award for Movie Adaptation. I have also written a collection of autobiographical short stories about my amazing life called, Lyrics Of My Life. My novels are partly truth and partly fiction. They are based on my years in the music business and they include events I've experienced and many vivid memories of my world travels.
I'm no longer performing on the ships, These days I'm concentrating on writing my eighth novel and my voice-over career.