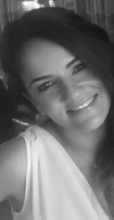 Orphaned at sixteen, I wasn't educated in the traditional sense, but I have always been a writer. I am dedicated to shining a light on experiences which have not always made it into print. I tell these with love, with brutal honesty and an eye for detail which was honed as a girl trying to make sense of the chaos around me. My stories therefore speak from a direct knowledge of parts of working class, British life which many people have never encountered, but which some people fight through every day.
Having left school with minimal qualifications, I funded my own education and rose to become a school leader. I attained an MA in Creative Writing and have recently taken a break from working in education to pursue my aspirations of securing an agent and publishing contract.
I am drawn to the emotional honesty of Dave Eggers and Cathy Rentzenbrink and their books A Heart Breaking Work of Staggering Genius and The Last Act of Love. I am also captivated by the beautiful language used by Delia Owens in Where the Crawdads Sing.
Last year, I was shortlisted for the Genesis Jewish Book Week Emerging Writers Programme. I have also been shortlisted for the Scottish Mental Health Arts Festival Writers Award and will be published in their 2022 anthology.