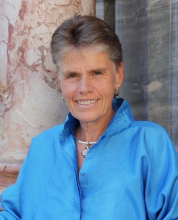 Carol E. Anderson is a woman, writer, spouse, coach, and world-class friend who is grateful for the life she's been given and ever curious about human beings and their purpose on Earth.
She is also a former organizational change consultant with 35 years of experience in large and small corporations supporting people to live more authentic lives in and outside of work. She has delivered workshops on empowerment across the United States, in India, China, the UK and Germany.
She is author of the award-winning book, You Can't Buy Love Like That: Growing Up Gay in the Sixties, She Writes Press, 2017, and has published essays in two different anthologies: "What is it About Memoir?" in The Magic of Memoir: Inspiration for the Writing Journey, She Writes Press, 2016, and coauthored the essay "Deeper Power" in Enlightened Power: How Women are Transforming Leadership, Jossey Bass, 2005. Her work has also been featured in Huffpost, Curve Magazine, Living Better 50, The Advocate and We Heart Writing.
Carol holds a doctorate in Spiritual Studies from Wisdom University (CA) and a Master's degree in Organizational Development from Pepperdine University (CA). She has earned additional Master's degrees in Film and Video from the University of Michigan (MI), in Psychology from Eastern Michigan University (MI), and an MFA in Creative Nonfiction from Goucher College (MD). In addition, Carol is a certified Integral Coach (New Ventures West, 2009).
Carol's love of travel has taken her to many remarkable places and given her respect for the cultures of different countries. Most recently, she and her spouse traveled to Kenya on a photo safari and to the Democratic Republic of the Congo on a sisterhood mission. Meeting women from other cultures always inspires her sense of global sisterhood and her amazement at the resourcefulness and beauty of women everywhere.
In 1997 Carol founded Rebellious Dreamers, a non-profit organization that provides small grants and mentoring to women over 35 to help them realize a dream that has been deferred. Rebellious Dreamers is now home to two additional projects: Women Lift, that supports Black Women Entrepreneurs to succeed, and Women Rising, a project in The Democratic Republic of the Congo that provides land and empowerment for women to farm and feed their families.
Her personal mission is to evoke wonder, inspire vision and encourage the heart. Carol believes everyone can make a difference in the world when they live from the passions that drives them.
She lives with her spouse, Archer Christian, and their sassy, energetic pup, Saxon, in a nature sanctuary outside Ann Arbor, Michigan.