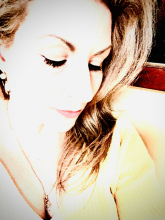 Nominee, Harold L. Brown, Award of Excellence.
Winner, POE Film Festival, Best Short Screenplay, "The Ready Heart".
"... New York is always hopeful. Always believes ... something good ... " - Dorothy Parker ... In grade school, Caroline wrote, directed, produced, made all costumes + makeup for her first play: Thanksgiving Story. At the age of nine, she won her first poetry contest sponsored by the American Red Cross. With her contest winnings of $20.00, she found the most comparable footwear to match Dorothy's ruby slippers. Caroline's still buying shoes ...
... Cavaliere granddaughter ...
Caroline's pedigree embraces a storied history of humble war heroes, writers, couturiers, vintners, musicians, gourmet cooks, craftsmen ...
including; a direct relative who placed beyond the finals in:
Premio Carducci ...
Giosue Carducci was the first Italian to receive the Nobel Prize in Literature (1906)
... all contribute to Caroline's resilient drive as an endurance writer ...
... Bona-fide first-generation professional degree graduate turned storyteller ...
placements: United States - Great Britain - Canada - Italy
"My work is emotionally autobiographical...no relationship to actual events...it reflects the emotional undercurrents of my life...I...work every day because you [I] have no refuge but writing..." - Tennessee Williams
... heart of a lioness ...
"There is a Fountain of Youth: It is your mind, your talents, the creativity you bring to your life and the lives of the people you love. When you learn to tap this source, you will surely have defeated age." - Sophia Loren
{ Want to learn a bit more about me? follow my link / on the Script Revolution website and read some of my Shootin' The Shorts reviews }