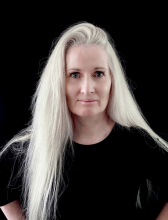 Claire is an award-winning blogger at Bookpreneur. Originally from Norfolk, UK, she now lives the US.
Having lived in Albuquerque, New Mexico for twenty-seven years, she has worked with victims of domestic violence, helping women to survive the aftermath of abuse.
Member: Graduate of Albuquerque 50th Citizen Police Academy, International Thriller Writers, Sisters in Crime and Mystery Writers, New Mexico Book Co-op, and Southwest Writers.
Classes: Curtis Brown Creative, Jericho Writers, P2P - Pitch to Published and James Scott Bell.
Claire is actively seeking agent representation for No Good Lie and No One Like Her.