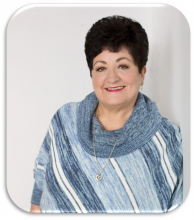 Dana Wayne fulfilled a lifelong dream to be a published author in the summer of 2016 with the publication of her first novel, Secrets of the Heart, which went on to win first place in a statewide contest. Since then, she has self-published a popular cookbook and six well-received romance novels and garnered several awards including the prestigious Best Indie Book Award 2021, the 2022 Readers Favorite Bronze Award, as well as several first and second-place awards and award nominations. In 2020, she began a podcast, A Writer's Life, where she hopes to inspire and encourage other writers to achieve their dream of publication.
She is a sixth-generation Texan and still resides in the Piney Woods. A sought-after speaker, she is a frequent guest on numerous writing blogs. A die-hard romantic, her heart-warming stories are filled with strong women, second chances, and happily ever after.
She is a long-time member of Writers League of Texas, East Texas Writers Association, Northeast Texas Writers Association, and Authors Marketing Guild, LLC.
When she isn't writing or spending time with family, she is an avid crafter, especially Christmas-related items, her favorite being tabletop Christmas trees, a craft she learned from her mother.