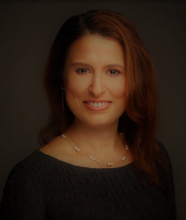 Lara is a a part-time marketing manager, with a PhD in 20th-century literature and a passion for medieval history. She left a corporate career to fulfill a childhood dream: turning some of the great events and characters of medieval European history into the subject matter of contemporary stories, be it novels, screenplays, or theatre.
Pre-release, Lara's debut novel Lotharingia - Charlemagne's Heir made the Page Turner Awards Writing Awards 2020 shortlist. Published in 2021, it was the World Historical Fiction winner at the HFC 2021 Book of the Year contest and an Amazon no.1 best seller in the UK, Canada and Australia. In September 2022, Amazon UK has selected Lotharingia for its Prime Reading programme.
Lara is busy editing Lotharingia's sequel, The Road to Canossa, a Judges' Favorite at the 2021 Inks and Insights award, shortlisted for the 2021 Page Turner Awards.
In her spare time, Lara travels as much as she can, and she tries to visit all the settings of her stories. Her other great passion is yoga.