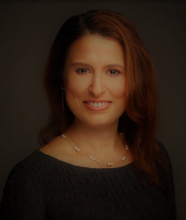 Lara is a a part-time marketing manager, with a PhD in 20th-century literature and a passion for medieval history. She left a good corporate career to fulfill a childhood dream: turning some of the great events and characters of medieval European history into the subject matter of contemporary stories, be it novels, screenplays, or theatre.
2020 was a good year for Lara, who was a 2020 Inks &Insights Judges' Favourite and made it to the Page Turner Awards Writing Awards 2020 Shortlist with the draft of her debut novel Lotharingia - Charlemagne's Heir.
Lotharingia was released in June 2021 to so far encouraging reviews and is the recipient of a Highly Recommended award from the Historical Fiction Press. 
Lara is now busy with Lotharingia's sequel, The Road to Canossa.
In her spare time, Lara is a mentor to women-led business startups and a girls' football volunteer. She adores travelling and has visited most of the settings of her stories. Her other great passion is yoga.