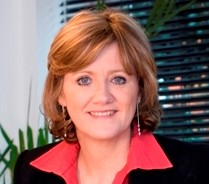 Coming from a PR and Marketing background, my first non-fiction book was published by Wiley / Capstone as Pimp My Site, which has continued to sell well despite it not being updated.
I am often asked to comment on BBC Radio, and I give talks at seminars across the UK. I have been featured on Sky News, Radio 2 and numerous BBC radio stations. I was also featured in The Independent on Sunday, Financial Times, The Guardian, Red Magazine, Berkshire Life, Country Life, Start Your Own Business, People Today, People Management, Management Today, Country Living, Pay Monthly and Financial Mail, along with numerous regional and local publications across the country. I have also been on the morning TV breakfast shows a couple of times to discuss various topics.
I worked at Oxford University Press as a book publicist and had the pleasure of promoting bestselling authors like Geraldine McCaughrean with the launch of Peter Pan in Scarlet, which is the "official sequel" to J. M. Barrie's Peter and Wendy. I also promoted Ivy by Julie Hearn, Winnie The Witch, written by Valerie Thomas and illustrated by Korky Paul, Ali Sparkes and her shapeshifting novels, plus many more.
During this time, I was honoured with a bursary to attend a Film Director course by the UK Film Council.
I am the founder of Book Luver, a book sharing community of book lovers. As such, I have been working with authors on various levels to help them market their books and I'm an award-winning author myself having won The People's Book Prize for my debut novel, The Grotto's Secret. I am also the founder of The Page Turner Awards.
As well as working on the next titles in my fiction series, I also focus my expertise on helping other authors to be successful.