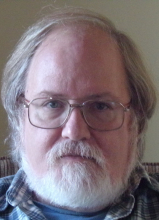 Randall Krzak is a U.S. Army veteran and retired senior civil servant, spending almost thirty years in Europe, Africa, Central America, and the Middle East. His residency abroad qualifies him to build rich worlds in his action-adventure novels and short stories. Familiar with customs, laws, and social norms, he promotes these to create authentic characters and scenery.
His first novel, The Kurdish Connection, was released by Moonshine Cove Publishing in 2017. It competed in the 2018 Chanticleer International Book Awards (CIBAs) in their Global Thrillers category and finished as a semi-finalist.
His second and third novels, Dangerous Alliance and Carnage in Singapore, were released in 2018 and 2019 by Solstice Publishing. They competed in the 2018 and 2019 CIBAs, with both being selected as First in Category winners.
In 2020, Randall self-published his fourth novel, Colombian Betrayal, the first in a six-to-ten volume series. Colombian Betrayal was select as a 2020 CIBAs First in Category winner.  His fifth novel, Mission: Angola (Xavier Sear Thriller Book 1) was released by Solstice Publishing in January 2021.
He also authored a non-fiction article featured on the web daily, Mystery & Suspense Magazine, entitled, "Black Ops in Fiction", which was released in March 2021. Randall's currently working on Revenge, the sequel to Colombian Betrayal.
He holds a general Master's in Business Administration (MBA) and an MBA with an emphasis in Strategic Focus, both from Heriot-Watt University, Edinburgh, Scotland. He and his wife, Sylvia, and four cats reside in Dunfermline, Fife, Scotland. In addition to writing, he enjoys hiking, reading, candle making, pyrography, and sightseeing.