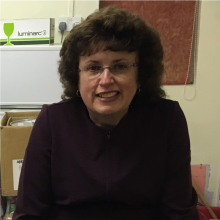 Stevie Turner is a British author of Romantic Suspense, Humour, Paranormal, and Women's Fiction (family dramas). She won an inter-schools' essay competition at the age of 11, and this gave her encouragement to write further. She has now written 15 novels, 6 novellas, 1 memoir, and 18 short stories. She won a Readers' Favorite Gold Award in 2015 for her third novel 'A House Without Windows', and one of her short stories, 'Lifting the Black Dog', was published in '1000 Words or Less Flash Fiction Collection' in 2016. Her novella 'Scam!' won the Electric Eclectic Novella Fiction Prize for 2020, and has been published as an e-book by Crimson Cloak Publishing. Her LGBT novel 'His Ladyship' reached the Longlist of the 2021 Page Turner Writing Award, and her novel 'Falling' reached the finals of the 2022 Writing Award.
Stevie has also branched into screenplays. Her screenplay 'For the Sake of a Child' won a silver award in the Spring 2017 Depth of Field International Film Festival, and her novel 'A House Without Windows' gained interest in 2017 from De Coder Media, an independent film production company based in New York. Her novella 'Finding David' reached the quarter-finals of the 2019 ScreenCraft Cinematic Short Story Competition.
Stevie is a cancer survivor, and still lives in the same picturesque Suffolk village that she and her husband moved to in 1991.