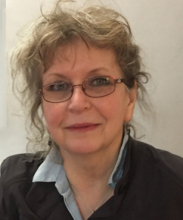 Toni Bird Jones's love of adventure infuses her writing. She spent years diving in the Northwest's Georgia Straits before moving to South Florida to pursue a life on the water. While living for over ten years in the sailing community of the Caribbean and delivering boats to the Lesser Antilles, Bahamas and Eastern Seaboard, she earned her U.S. Coast Guard OPUV Captain's License in Puerto Rico. Once back in the States, she explored the Northwest coast and deserts of the Southwest on her BMW motorcycle.
A novelist and short story writer in adventure-thriller and literary genres, Jones studied Creative Writing at the University of California, Berkeley and the University of Arizona, Tucson. Her stories address moral questions of the human dilemma and are often set in the tropics.
THE MEASURE OF ELLA, her first novel, has won the following awards: Clive Cussler Grandmaster, Kindle Book, Independent Press, NYC Big Book, Reader's Favorite Silver, Chanticleer Clue Award and a Killer Nashville Finalist
She is currently working on her next novel.
Toni Bird Jones
www.tonibjones.com
https://www.Instagram.com/tonibjones_author/