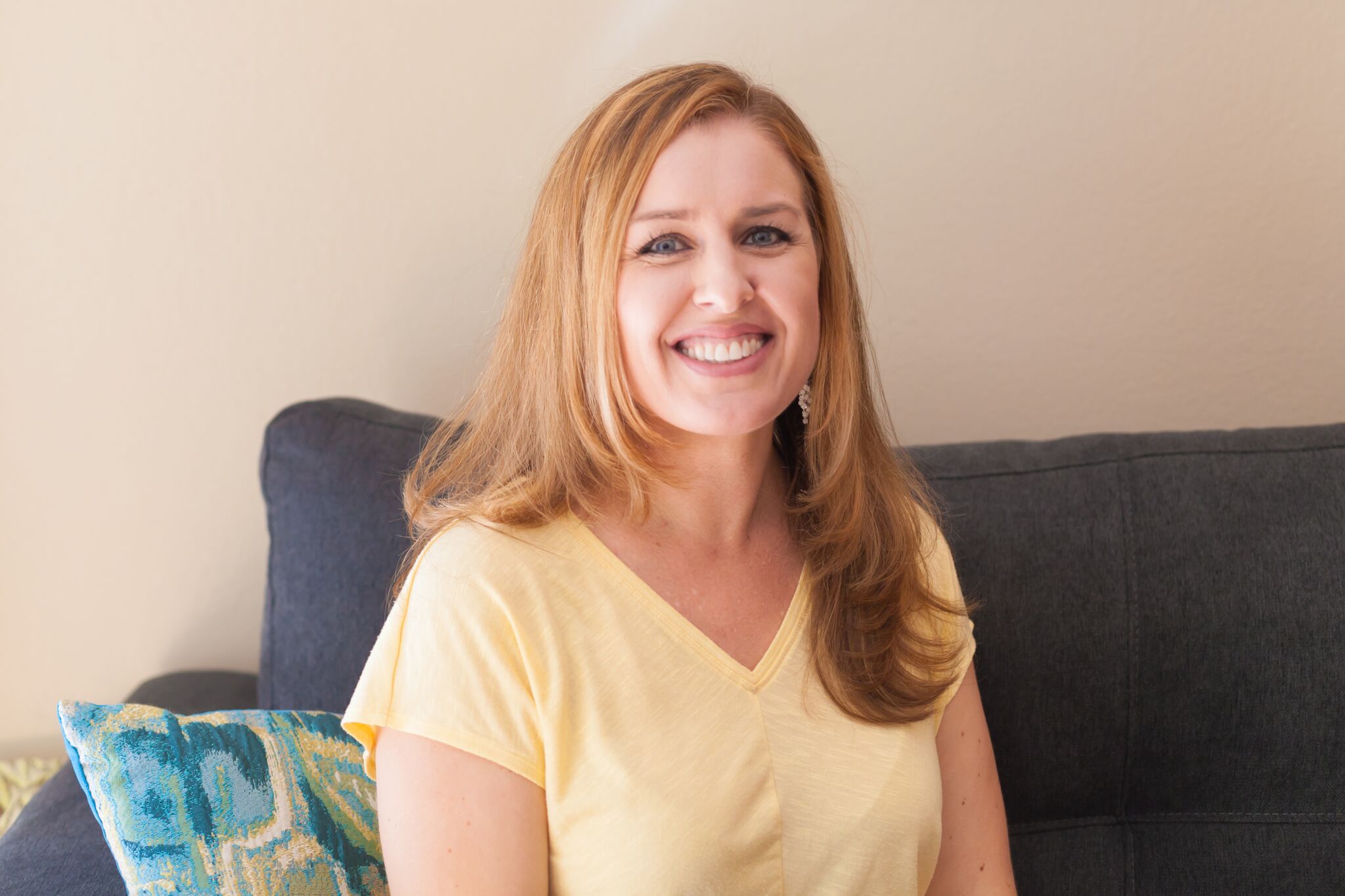 About the Author

I loved books even before I could read, and I memorized such picture books as Madeline's Rescue by Ludwig Bemelmans so that I could recite them to my mother saying, "Look, Mom! I'm reading!" To her credit, my mother smiled and said, "That's so great, Jennifer," playing along with my pretend. All during middle and high school I kept a journal, wrote short stories and poetry, and declared to all who would listen that I would be a published author one day. When I entered college, I studied English, with the intention of becoming an English professor, so that I could earn a living teaching literature and use summer breaks and sabbaticals to write novels.
However, by the time that I completed my bachelor's degree in English, I'd had a life changing event that sent me into a depressive episode and landed me in therapy. Through the therapeutic process, my worldview and my sense of self healed so thoroughly that I realized I needed to become a therapist in order to help others to undergo the same profound transformation that I had done. As a result, I went back to school and completed a master's degree in counseling psychology, and I began working as a psychotherapist. Upon the writing of I'm Sick, Not Crazy: How I Took Control of My Health when Western Medicine Told Me it was all in My Head, I am actively working at a Kaiser outpatient psychiatry clinic and am an active member of the California Association of Marriage and Family Therapists.
During my English major days, I thought that I would write fiction, and I have multiple unfinished efforts at writing a novel. Yet, somehow, the thread of the story eluded me each time and I abandoned those manuscripts, thinking that I would go back and finish them later, but I never did. In the end, it was my own story that needed telling. It just hadn't happened yet.
At age 35, after a whiplash injury, I became so seriously ill that I nearly died. I sought help through multiple doctors, slowly working my way up the hierarchy of specialists, trying to find someone who knew what was wrong with me and how to help. The wall of indifference built by each medical professional along the way was monumental and blocked my path to health so thoroughly that I eventually stopped trying with Western Medicine and sought treatment elsewhere. Alternative healthcare practitioners welcomed me warmly and applied their various healing art forms in ways that improved my health and well-being to the point that I was fully functional again.
During Western Medicine's cold and callous treatment of me, I felt thoroughly hopeless and alone. I even considered suicide as a way out of the torturous symptoms of illness that I experienced since the doctors gave me zero help or hope, and I knew I couldn't live that way indefinitely. Just as I was truly about to give up, a neurologist told me to start practicing yoga, and that prescription saved my life. Yoga opened the door for other treatments, such as acupuncture and craniosacral therapy, and I slowly began to improve.
I'm Sick, Not Crazy is the book that I was always meant to write, and I'm writing it because I know that thousands of other people are going through the same pain that I did and need to know that they are not alone. It is my hope that they can learn from my story that Western Medicine may not have the answers, but that there are other places to look. My work as an MFT gives me an edge because the doctors that I sought help from during my illness dismissed me as depressed or anxious, but I am more qualified than they were to make those diagnoses and can, therefore, comfortably debunk their medical opinions.
Award Submission Title
I'm Sick, Not Crazy: How I Took Control of My Health when Western Medicine Told Me it was all in My Head
Logline
My year-and-a-half long experience of debilitating illness that Western Medicine was unable to diagnose or adequately treat. I wasn't sure if I would die of starvation or by my own hand until a neurologist suggested I practice yoga and a whole new world of alternative healing opened up to me.
My Submission
Chapter 1: I Thought I'd Found My People
Never in my life did I have so many friends, and I was in awe and full of joy at this wondrous transformation in myself. As a quiet, quirky introvert who spent one entire middle school summer reading the Anne of Green Gables series in a tufted armchair in the corner of her parents' bedroom, I was mostly uncomfortably alone.
During a Sunday afternoon study session at Claire de Lune coffee shop in North Park, San Diego, when I was in my early thirties, I sat in a threadbare, purple velvet, armchair, trying to write a paper for one of my Master's in Counseling Psychology courses. Purposefully sitting in a sun-drenched spot, I luxuriated in the warmth from the window, and from the chai tea latte in my hand. Despite my physical comfort, mentally I struggled to compose something that resembled a scholarly work, and I was thinking that my brain had reached saturation point.
On the tiny, raised stage against the far wall, a swing band set up, complete with bass fiddle, cornet and keyboard. The front man introduced the band as the Uptown Rhythm Makers, and after the count of "A-one, a-two, a-one-two-three," they dove into upbeat, classic jazz, in perfect unity. The bass fiddle plunked, the cornet soared, and the keyboard sang. Suddenly, swing dancers seemed to pop out of the ground, like prairie dogs, paired up and started to boogie across the scratched hardwood floors.
They fascinated me with their rapid and intricate dance moves. One pair, in particular, held my attention. The woman wore a red 1940s style dress, red shoes, and red lipstick, and the man wore a flat cap and suspenders. He held her close against his body, and they took tiny steps, their feet a perfect mirror or each other, with a one-two-three-hold rhythm; a dance I later learned was known as the Balboa. Sometimes he pushed her away and turned her, and then pulled her back against himself, and held her close as their feet moved in quick unison.
The physical pain of the jealousy welling in my body was startling. More than anything at that moment in my life, I wanted to be the woman in red, dancing with the man in the flat cap. Abandoning my now forgotten paper, and bringing up a Google search page, I found the website for a local dance studio that offered free swing dancing lessons before hosting a social dance every Friday night. Nothing would keep me from that lesson on Friday. If I'd known about the eventual terrible fallout from that decision, I would have packed up my laptop and fled. I wish I had.
Growing up, I danced ballet for a full thirteen years, and loved every minute of it. Up until my early teens, when people asked me what I wanted to be when I grew up, I told them I wanted to be a prima ballerina, and I meant it. Unfortunately, life found a way of robbing me of that dream, but I still had dancing in my bones, so when I walked into the dance studio Friday night for my free swing lesson, and I smelled the sweat and suede-soled shoes, a deep part of my psyche stood up and cried, "Yes!"
I signed in at the front desk, and then went up the stairs to the main floor, where dancing couples surged in a torrid current around the room. Eyes wide, I smiled in recognition of the next skill I needed to master. Over the next year, I couldn't get enough, and I immersed myself in the community of swing dancers that, I learned, met at various locations around San Diego throughout the week.
Swing dancing became the reason that I went to work. I needed money for dance lessons, 1940s and 50s costumes, and event entrance fees. Wednesday night lindy hop at the Beehive became my main social outlet. For one song, anyone could be my partner. What they looked like, or how well they danced weren't important to me. I just wanted to dance. Within a few months of showing up on the regular, I started making the most varied and interesting group of friends I could have ever imagined. They were artists, teachers, and scientists. I had finally found my people, and for the first time in my life, I didn't feel weird and alone.
As the daughter of a dressmaker, there was no way for me to avoid a love of all things fashion. For the first few years of my life, my mother made most of my clothes, and there are hundreds of photos of a tiny, blonde me, smiling into the camera wearing homemade dresses drowned in ruffles and lace. As far as my childhood self was concerned, the best kinds of dresses were the kind that had skirts that spun up when I twirled, and I would beg my mom to make them for me so that I could spin around the living room with my skirts flying through the air.
It was the 1980s and all the other kids my age were wearing ripped jeans and off-the-shoulder T-shirts. Clearly, I'd been born into the wrong time, and in my naivete, I just owned it. I spent countless hours reading classic novels like Little Women and The Secret Garden, and then asked my mom to curl my hair into ringlets like the characters in the books I loved so well. I became a walking anachronism. As an adult in the swing dance studio, my heart rejoiced to see women wearing spin-up skirts and victory rolls. My quirky way of relating to fashion seemed mild in comparison. Some people in the community dressed in nothing but vintage clothing and had full sleeves of retro style tattoos. Some of them even listened to 1930s and 1940s swing music for fun.
Dancing events started marking time in my life. If it was Tuesday, I danced downtown at Henry's Irish Pub, to The Stilettos, live. If it was Wednesday, I danced at The Beehive in North Park, a huge room full of dancers and various DJ's playing vintage swing music. On Fridays, I tapped my toes over at Dance for Two, my least favorite venue, but better than nothing. Sometimes on weekends, I made the hour drive to Irvine for workshops, where I learned complex new steps, and danced with various exciting partners. During that summer, I spent a weekend on Catalina Island, dancing in the Avalon Casino ballroom to a live 1950s style big band.
Over time, my skill and knowledge increased, and more lead dancers wanted to partner with me. Still, my enthusiasm always surpassed my skill. At first, not knowing any better, I danced with anyone who would ask, but over time I realized that it was better to be a little picky, and not waste energy on a lead dancer who didn't know what he was doing. My favorite leads were gentle but direct and clear in their signals, and also gave me space to improvise. In dancing, and in life, there is nothing worse than a rough and authoritarian partner.
The night it happened, Meeshi, who organized the events at The Beehive, asked me to dance. I was a little bit surprised. My relationship with Meeshi had been awkward, for reasons that I didn't fully understand, and for months he hadn't asked me to dance. He was highly experienced, so he was fun and exciting to dance with, throwing in moves that I hadn't been led into before. Our dance started out fun and easy, and I relaxed into his practiced lead. Then, to my complete surprise and chagrin, he grabbed my ribcage under my armpits with both his hands, and forcibly flung my upper body backward into a dip.
As my spine curved as deeply as my body would allow, my head flung in an arc. Having trusted Meeshi to lead me with respect, I wasn't guarding myself, so my body was warm and pliable. Mid-forced-dip, I did my best to flex my muscles and protect my body, but it was too late. Meeshi abruptly pulled my body back up and out of the backbend. Centrifugal force had its way, and my head continued backward as the rest of me was pulled upward, and my neck made a loud CRACK sound and stretched out from my shoulders like a slinky with a bowling ball stuck on the end. Something at the base of my skull, on the left-hand side, seemed to become loose and squishy. Wow, I thought, that felt really weird. After what seemed like forever, my head caught back up with my body and I stood upright in front Meeshi, dazed.
He grinned and said, "I know you like it rough like that."
What?
I frowned at him. He didn't seem to notice my distress at all, and just kept leading with a self-satisfied look on his face. Shocked into silence, I unenthusiastically kept following his lead, waiting for the song to end so I could get away without a public confrontation. When the song ended, and Meeshi let me go, I was relieved. I sat down, shaken; taking stock of my body. Rolling my neck from side to side, checking the range of motion, and moving my limbs around told me that my neck wasn't broken. I told myself that meant I was OK, and I got up and got back into the dance.
In the morning, concerned for my own wellbeing after the dipping incident of the night before, I went to Urgent Care. The doctor took X-Rays and told me that everything looked fine. No lasting damage. Relieved that it wasn't more serious, I resolved not to dance with Meeshi anymore, and mentally planned to get back into my regular routine.
That night, I woke up a few hours after falling asleep and vomited until the sun came up. Over the next few weeks, things steadily got worse. There were days where I felt mostly normal, and days when I felt like I had been filled with poison and couldn't see or think straight, and the worst was the nights spent on the bathroom floor vomiting into the toilet. Never having sustained an injury that didn't readily heal before, I thought that if I waited it out, I would start to feel better.
With the attitude that this was all quite temporary, but that I should get looked at anyway, I decided to go and see my own primary care physician, Dr. Benaderat, and explained to her the injury that I had sustained and how I was having so many problems afterward. I felt certain that she would know what to do. All of my experience of the medical system before this had shown that they would be able to help me when things got rough.
When I had pneumonia and was so weak that I couldn't make a fist, there were antibiotics. When I had labyrinthitis and was so dizzy that I had to crawl back and forth from bed to the bathroom until it cleared up, the doctors had known what it was and what to do. I had even been hospitalized a couple of times, but the doctors had been able to diagnose and treat my symptoms effectively. In my mind, I wouldn't be alive if it weren't for Western medicine.
Dr. Benaderat listened to my story and then had me put my arms out straight ahead of me and resist her while she pushed down. She said that it seemed that my body was stable, and she wanted me to engage in physical therapy. She made the referral and I started seeing Michael, a physical therapist, a couple of times per week. He was tall and thin, with the coolest hands I've ever encountered, which felt delicious when he worked on my neck. The poor man spent an inordinate amount of time working in my armpit, and he kept telling me to place my hands on either side of open doorways and then stretch my arms open against them to open up my chest. He said, "I don't think you could do too much of that." I did the exercises he prescribed religiously, but things only got worse.
My buttocks were extremely sore for several weeks, to the point that I had to buy a cushion for my seat at work and sitting down after standing was so painful that it I groaned. I started to have a sensation of strangling across the front of my neck. It felt like I was slowly being garroted all of the time, and sometimes I felt I could hardly breathe. There was numbness and tingling in my forearms and pins and needles in the back of my neck. My head felt unstable on my neck like my muscles were suddenly too weak to hold it up. I was frightened.
Chapter 2: You're Fine. Go Home.
Hard work was my specialty, and always had been. Working various jobs, I had put myself through college, obtained a master's degree in psychology, and become a licensed Marriage and Family Therapist. A private practice was my ultimate dream, but so far that hadn't happened for me. Instead, I was working for a health insurance company as a care manager, reviewing mental health cases for payment authorization and appropriate level of care. In my mind, it was only temporary, but it was a high stress and demanding job, and it wasn't at all what I'd envisioned as my future career. Like most large companies, they were under-staffed for the workload, and I often worked through my lunch break and stayed past the end of my shift.
On the other hand, there were some amazing people working there, and I felt grateful for them every day. Julie, Jodi and Lia were close enough friends that I spent time with them outside of work. Julie had attended some dance classes with me, and I had gone for dinner and drinks with Jodi and Lia on multiple occasions. They were all close to my heart, but I had no idea how important they were about to become in my life.
On 05/10/2011, I went to work, sat down at my desk and signed into my computer to start my day, but no matter how hard I tried, I couldn't see anything clearly. Multiplying vertically, the words and symbols on the computer screen in front of me expanded and scrambled, and I could only fill in the spaces of the e-form, that I used daily, by memory and feel. On my left temple, something that had been there my entire life felt like it had suddenly gone missing, and my left eye was left free to wander uncontrollably. I was frightened.
Keep working, Jennifer. Whatever this is, it will stop soon, I told myself, and continued to work through a few more cases by feel. Instead of improving, things deteriorated exponentially. Confusion enveloped me, as well as intense fear. What was normally automatic and easy for me became absolutely impossible. Making decisions and using my judgment, integral parts of my job, became so far out of reach that I simply couldn't work anymore. When people asked questions, my responses came out jumbled, and I couldn't recall the right words for usually well-known things. I groped in desperation for my normal, easy command of language.
Mid-case, I stood up from my desk and walked past a few gray cubicles occupied by other workers, fingers pecking at their own respective keyboards, to speak with my supervisor. As I approached her, sitting at her desk, eyes on her computer screen, I blurted out to her back, "Something's wrong. I can't see and I feel confused. If I can get an appointment with my doctor, is it OK if I leave?"
Looking up at me from her work, she measured me with her eyes for a moment. "Yeah. You don't look so good. Let me know what your doctor says."
Turning back toward my desk made my head swim, and the floor seemed to tilt a little bit. Focusing my eyes on any one thing was completely outside of my ability, and walking back to my cubicle was more a process of muscle memory than sight. Pulling open the drawer that contained my purse, I fished with my fingertips until I found my cell phone. Fragmenting in multiple directions, it seemed like I was viewing the words on the cell phone screen through a kaleidoscope, and I had trouble remembering the name of my primary care doctor.
B for Benaderat, I told myself, as I squinted at the screen, striving to see clearly, and thumbed the keypad, scrolling through my contact list. Eventually, I managed to find the right contact listing, and pressed the key to make the call. When Dr. Benaderat's clerical staff answered, I explained the bizarre symptoms I was experiencing, and they told me to come right over.
After informing my supervisor that I was leaving, I gathered my things and, laboriously, felt my way to my car. Each step I took seemed to rattle my brain and shake my cognition. Once behind the wheel of my red and silver Mini Cooper Clubman, I shook my head trying to see clearly, which just made things more confusing. I told myself, Jennifer, you've done this 1000 times before, and started the engine.
Each tiny decision was agony. Should I turn left or right? Should I press the gas or the brake? Does a red light mean stop, or should I keep going? Where do I park? How do I call the elevator? It seemed I had never worked so hard to have a coherent thought or to read a word. The street signs were all doubled up in my vision, and I squinted at them, rubbing my eyes.
As I waited in the lobby for Dr. Benaderat's nurse to call me in for weight and vitals, I watched the other patients waiting as if looking at them through water. They seemed blurry and confusing, and I wondered if they were feeling anywhere near as frightened as I was at that moment.
The nurse's voice brought me back to the present. "Jennifer," she said, looking around the lobby for a response. Gathering my bag and my coat, I stumbled forward, following the blurred form of the nurse, who took my weight and vitals and then seated me in an examination room. Dr. Benaderat entered the room and started asking me normal, nonchalant, doctor questions about what I was experiencing.
I tried to describe the blurred and doubled vision, and the inability to control the focus of my eyes, as well as the confused thought process. As I spoke, her expression became more and more concerned. My words were coming out confused and muddled, but I couldn't do anything about it. When I think back to that day, the clearest picture-memory that I have is of Dr. Benaderat's worried face silhouetted against the backdrop of an office window, brightened by the afternoon sun.
After listening to me babble for a few minutes, she said, a comforting note in her voice, "I'm going to call the on-call neurologist for a consultation. If you'll wait for a few minutes, I'll be right back."
I nodded with gratitude, and I waited.
When she came back, Dr. Benaderat looked even more worried than she had previously. "The neurologist wants you to go directly to the emergency room to be checked for a possible brain bleed," she said.
"A brain bleed," I repeated, dazed.
"Yes. Do you think you can drive yourself, or should we get you an ambulance?"
Considering, I asked, "Where is the emergency room?"
Pointing, Dr. Benaderat said, "It's just across the street. Go through the light and it's on the right."
An ambulance ride sounded expensive, so, like a drunk person being asked to give up the car keys, I said "I'm OK to drive."
Dr. Benaderat promised to call emergency and let them know I was coming, and what the problem was, so that I could get right in for a CAT scan.
Leaving the doctor's office, I managed to get myself back into my car and pointed it toward the emergency room, which was a block away across the street, but getting there was so difficult for me that I had to turn around at least 3 times. I couldn't see straight. I couldn't make a decision. I didn't know where I was going.
Choosing a parking place was agony. For whatever inexplicable reason, I didn't want to park in the parking structure, but I couldn't choose to park in the street either. After driving around the loop leading to the emergency room entrance a few times, and rather incoherently wondering if the emergency workers thought I'd lost my mind, I decided to park in the structure, got out of the car, and walked into emergency, looking around for some kind of direction.
Recognizing my confusion, the receptionist asked, "Are you looking to check in?"
"Yes," I said, struggling to focus on her face, "Is this the right place?"
"This is it," she said. "What's your name?"
I told her my name, and she said, "Oh yes. We had a call about you." She handed me some check-in paperwork to sign and asked for my medical insurance card, which I fished out of my wallet and handed to her.