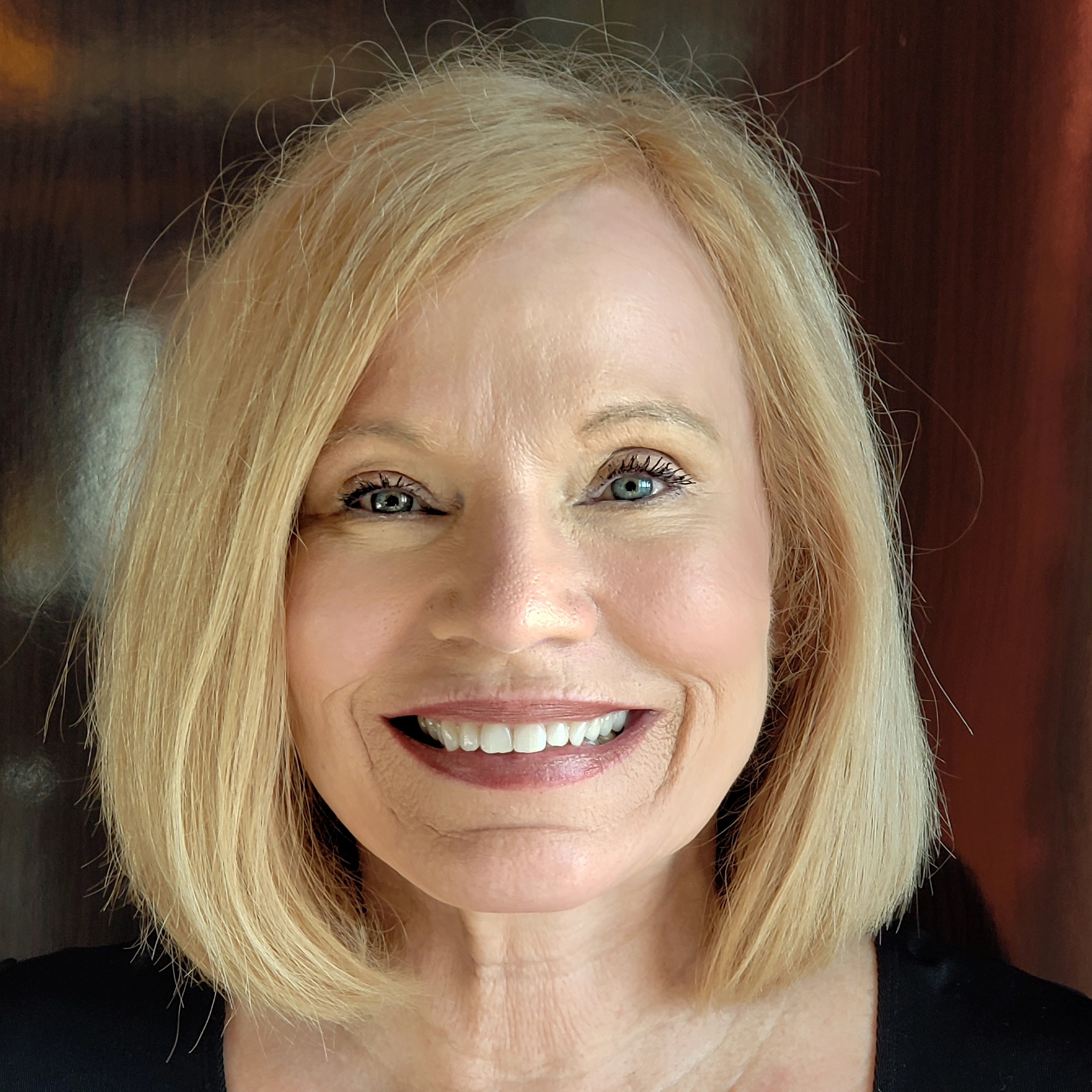 BIO - Cheryl K Sharpe - Cksharpe1@att.net

Cheryl worked in corporate management with an emphasis on Computer science, budget and finance, and project management for thirty years at Caterpillar, Inc. She retired in 2009 and lives in Alpharetta, Georgia with her husband, Tom. They have two grown children and are grandparents of seven.

She is a member of the Georgia Writers Association and Georgia Authors Guild. BroadStreet Publishing published Miracles of Jesus a 40-day devotional in 2017. They sell the book and Kindle edition on Amazon; the site is Amazon.com/author/cksharpe. She published the Miracles of Jesus companion Bible study through Kindle Publishing in 2020. All royalties are used to house single mothers in crisis. She has an author page on Facebook where she posts to a blog named "WORDS".

Cheryl was nominated for the Georgia Author of the Year Award in the Inspirational category in 2017.

Volunteering throughout the years has proven her a faithful servant. She has shared biblical principles and stories for children and mothers to connect and strengthen Christian character. She used her Sunday School teaching skills at an inner-city grade school where she saw many children come to know Jesus as their personal savior. Cheryl received training in parenting principles and witnessed Jesus' saving grace in the lives of many single mothers while serving as an instructor in the community.

In 2017, she was the Assistant production office coordinator (APOC) for a Christian film called "Champion". She also served as "extra's casting" Coordinator and Prayer Partner for the production. In leisure time, she makes clothing to send overseas to Orphans and is working on a novel.

As she puts her second devotional, Fix My Heart, A 40-day Devotional, into the marketplace for review, she is truly humbled and grateful for the privilege of serving God in the ministry of the written word.

Award Submission Title
Fix My Heart —Embracing Good Over Evil By C.K. Sharpe
Logline
"Fix My Heart" is a 40-day devotional that restores the weary-hearted woman through a journey of self-evaluations. The devotions draw from scripture and offer practical ways for living a spirit-lead life that embraces good over evil.
My Submission
Description: "Fix My Heart" is a 40-day devotional that restores the weary-hearted woman through a journey of self-evaluations. The devotions draw from scripture and offer practical ways for living a spirit-lead life, which embraces good over evil.
Snapshots of time precursor the evaluation of one's heart in Chapters one and in Chapter two. Discussion of living by God's Ten Commandments is in Chapter three. Using scripture is used to build on the solid rock of Jesus. Chapter four speaks about the transformed life. The remaining devotions discuss the sanctification process and growth in Christian life.
Two Bible verses are the premise of this devotional. These verses are as relevant today as they were thousands of years ago. "Indeed you, Lord, are kind and forgiving, overflowing with gracious love to everyone who calls on you." Psalm 86:5 NIV and "He renews my strength. He guides me along right paths, bringing honor to his name." Psalm 23:3 NLT. The devotions encourage women to live in His Light as He teaches them in the Spirit.
As women examine their hearts, they find Jesus is the One who cleanses their hearts and soothes scars with His mercy and forgiveness. This devotional takes women on a journey that restores and fills their hearts with the love of their Savior.

The hunger for righteous living comes from deep within one's soul and not satisfied until one yields to its calling from within one's heart. — C.K. Sharpe