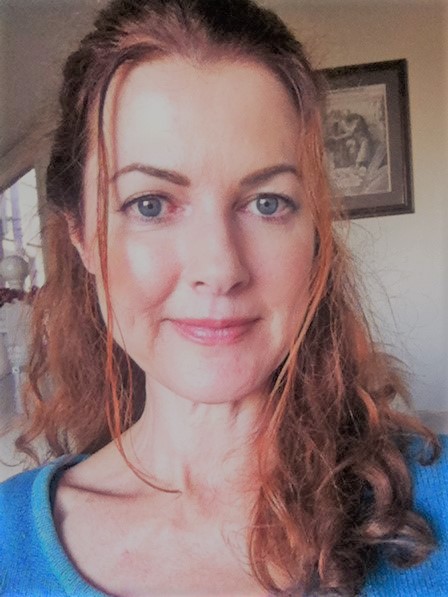 Maria Robins was born in the Scottish heritage town of Dunedin, New Zealand and currently lives in Auckland, NZ. She loves words, writing and books, along with long walks at sunset and all things animal and nature. Growing up in Aotearoa, New Zealand, Land of the Long White Cloud, Maria knew from a very early age that she wanted to be a writer. She wrote her first complex story at age 7, which was 14 pages of A4 lined sheets, complete with numerous little illustrations in the margins. That was the beginning of her love affair with writing and books. Blessed with a mother who would take the family to the local library every week, it was her favourite place as a child, where she could breathe in the wonderful old and new book smell and borrow as many books as she was able to carry. By 10 years old she had an elaborate library system worked out between herself and her sister, for all their books, complete with catalogue listings and borrow cards taped inside the back of each one in hand-made paper pockets.

Her passion for words and writing continued throughout her schooling years and into her adult life but somehow the day to day busy-ness of general life, family and work commitments got in the way and although she had started too many books to count, as time went on, she had never got around to completing or publishing any of them. That was until 2016, when a little book, begging to be shared, came into the world with an important message for humankind. This book compelled her to stop procrastinating and share it with the world, even though it took her another six months to get around to publishing it. Finally, her official author life had begun and since then she has continued on her publishing journey.

In an age of information overwhelm, she writes short, easy-to-read books that anyone of any age can quickly read and easily understand. Her goal is to inspire as many people as possible to believe in the power of having a positive mindset and grateful attitude so that they can enjoy their most joyful and meaningful lives.

Award Submission Title
I AM Calm: How To Leave Your Worries Behind
Logline
It's all too easy to get bogged down in worry, anxiety and fear these days. Sometimes we just need a little reminder of a few simple things we can do to help us stay calm during stressful stuff.
I AM Calm is written in a whimsical rhyming style, with corresponding illustrations, and contains easy coping strategies, using the combination of a positive mindset and basic breathing technicques, to helps kids (and adults) conquer their worries and fears.
Suitable for all ages, including those grown ups who might just need a gentle, calming, reminder of their own.
My Submission
The first four pages (minus the illustrations):

What we are here to learn today
Is how to stop worries from getting away
With letting us lead our happiest lives
By making us feel all anxious inside
We're going to find out how we can stop that
So we can relax, like a big happy cat

Think of your mind like a balloon filled with thoughts
Happy, excited and all other sorts
The same way that 1+1 = 2
Our thoughts join together, it's just what they do
Whatever we're thinking about will expand
And if we're not mindful, can get out of hand
Whoops, off it goes, we were fine just before
But the worry balloon is now starting to soar!

'Oh No!' we think, 'This is not going well'
'These thoughts I am thinking are
starting to swell'
Like a big worry-ball that starts to unravel
It's hard to believe just how far it can travel

We start to go round and around in a flurry
Adding in more thoughts to make us worry
We know that it's not a good thing to do
But most of us do it, oh yes it's true!
Not only kids but grown ups too
So we must train our minds to think something new