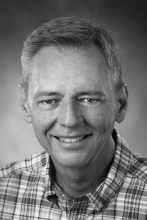 Mark Edward Jones is a lifelong resident of Oklahoma and a retired administrator in higher education finance. His first serious effort at writing began in the early 1990s with the framework of a novel that brought together ancestral stories within actual historical events. With family and a job, it was more than twenty years before two books were self-published on Amazon and other platforms in 2017. These two books were re-edited and combined into a novel released in 2019 called Servants, Slaves, and Sinners.
Mark began writing again in 2018 and joined an author group that provides encouragement and helpful critiques as a new novel takes shape. The Oklahoma Writers' Federation, Inc. (OWFI) offers a writing contest each year for its annual spring convention. An excerpt from the Mark's 'To be Titled' novel was picked as Winner of the 2019 Mystery and Suspense category.
Mark's flash fiction piece was published last summer in The Report, the OWFI's periodical. The Amanda Steel U.K. publication, Printed Words, has published 'Alone in Warsaw' in its Autumn edition on Amazon U.K.
Mark was privileged as a political science/history consultant to offer a review and edit of Carolyn Leonard's 'The First Hundred Years' published this winter.
See more at:
https://mejbooksllc.com