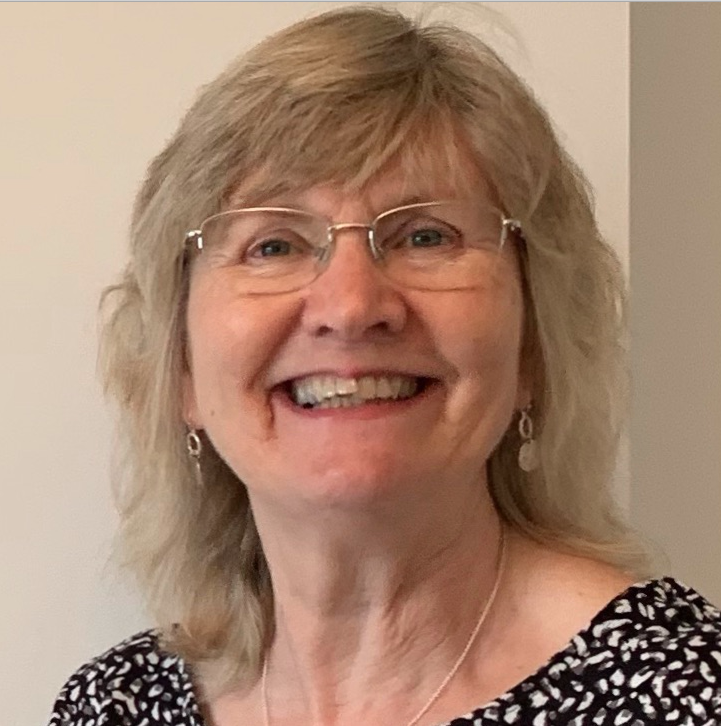 I'm a Londoner by birth but moved to the Westcountry to study music at Dartington College of Arts. I now live in the historic city of Exeter.
After teaching the piano at Exeter School for many years, several short story competition successes, including publication in the Romantic Novelists' Association anthology, Truly, Madly, Deeply, led me to swap keyboards and take my writing more seriously.
I lectured in creative writing at Exeter College and my experience there resulted in The Creative Writing Student's Handbook co-authored with Margaret James.
In 2010, I founded CreativeWritingMatters.co.uk. The team offers author services and runs literary competitions, including the Exeter Novel Prize, now in its eighth year.
My debut novel, Secret of the Song, was shortlisted for the Dorchester Literary Festival Prize in 2018, and this year I was delighted that my latest novel Notes from the Lost was shortlisted for the 2020 Selfies Awards. I am currently working on a historical novel about the shadowy life of the of the C16th pop star and spy, John Dowland.



Award Submission Title
Notes from the Lost
Logline
Two boys went to war, but only one came back, and it wasn't to a warm welcome and happy ever after. Decades later, Ros needs to know what turned heads and hearts against him. The trail she follows begins with a song, but what she discovers is that everyone, including herself, has something to hide.

My Submission
1 The Italian Apennines, 1943

'Get your kit, Alfie.'
Frank's voice hisses in the dark, so close I can feel the heat of his breath on my ear.
Goodbye dreams of singing to my darling Dottie at Covent Garden. While I've been having forty winks, he's done it. Smashed through the bolt with the smuggled pickaxe. I go to stand, but the swaying and juddering of the cattle truck is so violent, we end up half crawling and half thrown towards the open door.
Cold mountain air rips into every corner and down all the crevices between cloth and skin. Marvellous. I want to jump now, but the train's going too fast. What's the use of a broken neck? We're in trees here, but the line of the ridge is visible ahead. I see it for a moment, before clouds smudge the bright moon. The air is fresh, but there's something else that raises the hairs on my arms.
Out there, the big outdoors, forest, mountain, the inky sky of a million stars, it all means one thing – freedom. At last, at long, long last.
Frank's on look out. He's the best of us four here. My school chum, a big man now, surprising seeing as how Dottie's so slight. Siblings mostly look alike but not those two, although when they're smiling you can see it. Trustworthy, quiet, Frank has a steady hand and enough grit to deal with mines. The train slows. Yes? If it's a bend, we'll go. Frank tenses, and so do I. Is this it? Is it? But instead of jumping he pushes me back.
'Wait,' he says. 'Lights.'
The train slows even more. Yes, lights and a bloomin' station. Frank's pulling on the door trying to close it, grunting with the effort.
It's jammed.
The wagon jolts and we nearly catapult outside there and then. We hang on to each other, then crouch on our knees. There's something in the door runner. It feels like lumpy sand, breaking into ever-smaller pieces when you get hold of it.
'Bloody Jerry biscuits!'
Of course, Frank's right. Before we left Sulmona, a handful had been thrown in. Our rations for the journey to Germany. We scrape at it like madmen.
Behind us, Ted and Stan are quiet, but pushing the door with all their might. It jerks forward a couple of inches, but still won't close. If it's seen open, we're done for.
The end of the platform goes by. Flashes strafe us: light, dark, light, then mercifully darkness again. We lie flat as the train whines to a halt. Over the distant engine rumble, I can hear voices further down the platform. Is this an inspection? A signal stop? This isn't a passenger train. Nobody boards by choice.
I close my eyes, and should pray but, when an owl hoots high in the trees, all I can think of is that poem we had to learn at school, about stopping at a station in the middle of nowhere and hearing all the birds of England. Dear God, what I'd do to be there.
Heavy boots rattle the planks of the platform. Someone's coming.