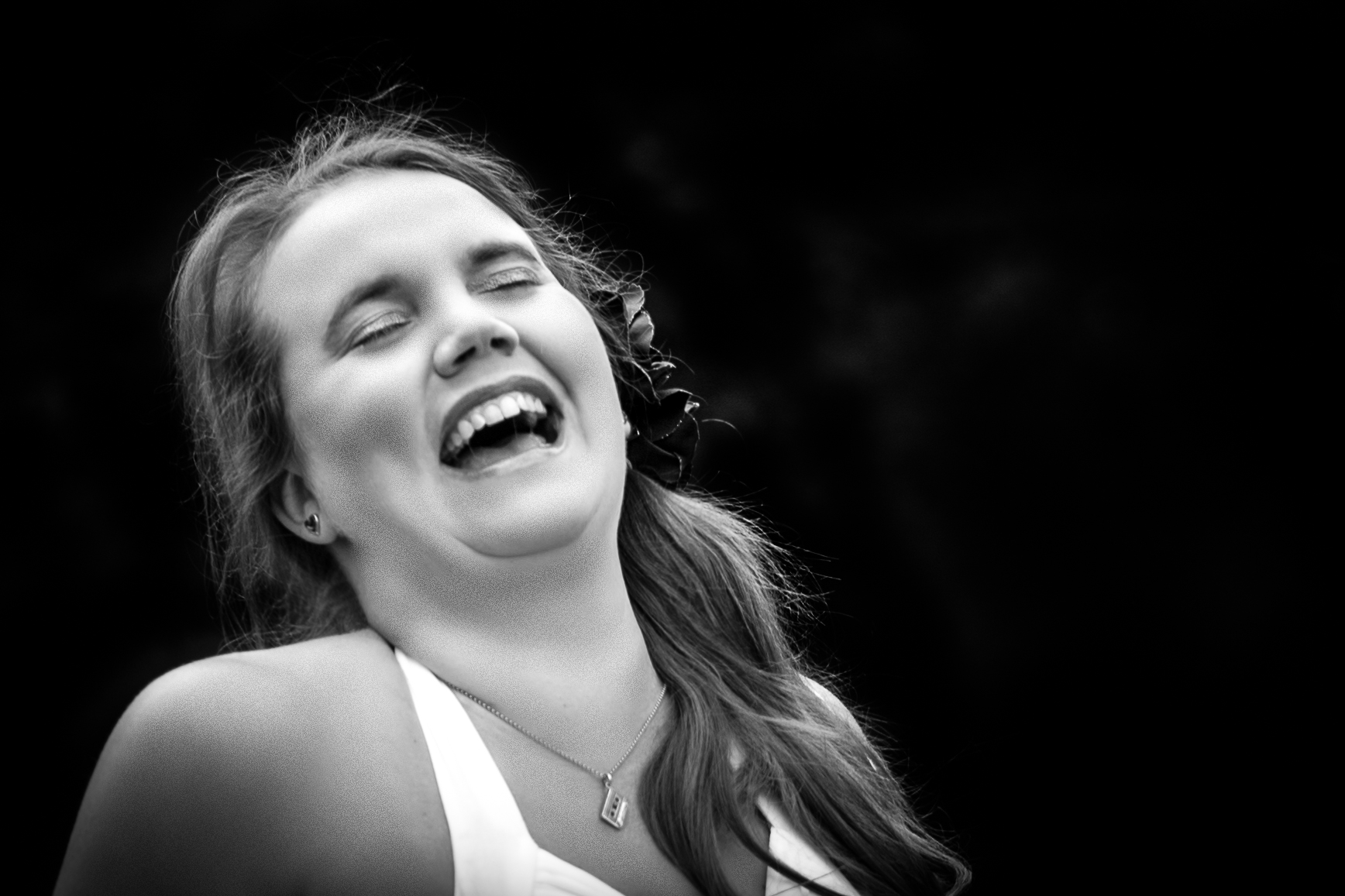 About the Author

Born in leafy Hampshire, DiElle came from a musical family, one of her earliest memories being of lying under the piano at her nan's house during a family sing song at the age of perhaps four years old. With her mother and father both being musical, there was always music in the house, and DiElle's dad put a guitar in her hand first of all when she was about three. He always played and encouraged his children to play, sing and be creative. Although DiElle had piano lessons at school from the age of five, it was singing that really spoke to her first. Having given her first solo performance at the age of eight, DiElle also channelled her fertile imagination into writing short stories and poetry around this time. This continued until her early teens when her love of guitar flourished and those two creative powers met in the form of songwriting.

Ever curious, DiElle studied voice, music, songwriting and the music business from the age of 11 onwards.

The intervening years were turbulent. Having lost a childhood friend and volunteered in Sri Lanka for a year by her late teens, travel, love and loss fuelled her inspiration, which resulted in producing three studio albums, Beautiful Monday in 2009, Fearless in 2014 and Together in 2017. Infused with a love of original songwriters like Bob Dylan, Joni Mitchell and Carole King from her parents' record collection, DiElle is a lover of a good story, a singable melody and a lyric inspired by life experience. With an eclectic taste in music, and a deep belief in it being a healer and a means of communication for people from all walks of life, her creations have covered folk, rock, pop, reggae and cinematic styles as well as a more traditional acoustic 'singer-songwriter' genre. DiElle's music career has spanned the greatest changes in the music industry, and is now unrecognisable from where she began, but a love of creating, singing and sharing music perseveres.

DiElle now lives back in Wickham, her childhood stamping ground, with her own studio where she works composing and teaching music, as well as producing her own live shows. With her fourth studio release, the EP Candlelight, she wanted to do something different, to revive the excitement of having something in your hand when you get new music, something she remembers well from childhood that is now lost in the current trend of digital downloads and streaming. Having played with many musicians, DiElle is currently performing in an acoustic trio with formidable musicians John Gleadall and Chris Wood, and having the time of her life to boot.
Award Submission Title
The Stories Behind The Songs
Logline
The answer to the question I was asked more than any other 'what's that song about then?'. Travel, tragedy and triumph, this book bears all on the inspiration behind the music I have been performing since my early teens.
My Submission
Greetings, dear reader, and thank you for spending some of your precious time on this planet reading this book. I hope that you will find these stories of interest and you will continue to live life to the full, follow your dreams, and love as much as you can. I first started performing my own music in public when I was about 15 years old. Generally it was at open mic nights and jam nights where you would get to sing three songs or thereabouts. You'd sit amongst the audience before and after, and generally have the opportunity to interact with people who were interested in your music. This dialogue, that we would now call marketing, was socialised. It's funny that we've come full circle now and artists are seeking out a way to create dialogue with people who are moved by their art. I wish I'd known at the time what a gift it was to be able to speak to people in that way… This book is a tribute to them by answering, in the most complete way I could imagine, the question I was asked more than any other: "What's the story behind that song then?"
This was before social media, before email, before you could digitally track everyone who came to your ticket page and be able to reach out to them at some point again in the future. I hope this book reaches some of those original people who put the idea in my head all those years ago, that people are actually moved by the context, creation and inspiration of art, not just the end result of it. In the subsequent years, I have grown as an artist. In those early days I was fragile, unsure of myself, embarrassed and self-conscious doing anything other than singing. I'd deliberately sneak off and play where no one knew me ("I would only sing for strangers"), I didn't want to talk (I wrote songs because I didn't want to talk about it), I was an awkward, gawky, fat, unpopular kid with crooked teeth. At least, that's what I thought. I hated my body and hated people looking at me, I didn't know myself or my creative process, and I was not comfortable talking about what drives me to write. I didn't understand it myself. I actually felt affronted at the request for more background about my music, like they were being nosy, asking me such a personal question. At that time, I did not have the skills to satisfy the person asking the question without disclosing more than I was comfortable with. This is a skill I continue to hone and consider during my writing process now. All I knew at the time was that I had an uncontrollable urge to create things. In fact I don't even know if that is true. I don't think I actually consciously knew that, I just did it. Music and art were the things that comforted me in my dark hours. It is with the wisdom of hindsight that I now know that those people asking me questions, the radio interviews I took and audience members I chatted with, have been an integral part of my growth. I feel it's important to tell you that this is not an autobiography. You will notice the passage of time and changes in circumstances that I have not explained, and that is because there was no song about those particular events. Whilst I put a huge amount of myself into everything I do, write from life experience and do share very personal circumstances that relate to the songs, it's important to tell you that this is all about the music. However, these stories are just my experiences that gave rise to these songs, but I've learned that we all experience music differently; each listener has a truth about the music they listen to, which is equally valid. If you feel a song has another meaning and it resonates with a life experience of yours, who am I to argue? 10
Album: Beautiful Monday Released: 31/03/2009 (Remastered 2014)
A special thank you
The Beautiful Monday album, released in March 2009, is a selected compilation of my acoustic work over the previous 10 years. We toured this album in 2009 across the UK and Republic of Ireland as an acoustic trio. Working in collaboration with Oxjam – a UK based music fundraising initiative launched by Oxfam in 2007 – we raised over £3000 for people living in poverty with Beautiful Monday. The origins of Beautiful Monday… Many of the songs on Beautiful Monday were written during the year I spent in Sri Lanka, 1999–2000. I was working with another English girl my age, Kate, in a rural part of the country, teaching conversational English to the local community and doing social work in a local children's hospital. Working in such close proximity to extreme poverty influenced me greatly at a young and impressionable age, and I was moved to write by way of making sense of what I was seeing around me. The children valued their education greatly, and everywhere we went people treated us like princesses. Children were dying in the hospital from completely preventable diseases, simply from lack of resources. Dirty water and lack of education about basic hygiene were spreading diseases like malaria and HIV. It was a complete shock to the system, Beautiful Monday and being my first time away from home, I needed some therapeutic means of coming to terms with this harsh reality. Many of the songs on the Beautiful Monday album were inspired directly or indirectly by our experiences, and the mettle I had to find inside myself to work in that environment for a whole year. Basic values such as love, kindness and friendship are common themes throughout this album. When life is stripped so bare of material things, people's values become so much more visible. So often it was the people who had nothing at all who would offer the clothes on their back with a smile on their face. I felt these experiences guided me towards what I really wanted out of life, and taught me to be true to myself. I haven't always managed that in the intervening years, but feel that my time in Sri Lanka was a cornerstone in my life where I was following my heart and doing what I truly believed to be the best, most valuable use of my time on this earth. For that I will be forever grateful. It has truly been a privilege to sell my music to raise funds for communities in extreme poverty like the ones we were working with in Sri Lanka, to give back to them where I feel I gained so much. I hope you enjoy these stories. When we started planning the Beautiful Monday tour, we had a goal for how much money we were aiming to raise. I had heard about an Oxfam fundraising campaign to help people across Africa. We wanted to raise enough money for water and food storage facilities for two villages. This would enable two villages to store clean water, avoiding waterborne diseases like malaria, which are the main killers of young children. The amount raised also paid for grain storage, enabling people to keep their crops throughout the year, avoiding famine. This amounted to £1200 – not an insubstantial goal, we thought. Over the 12 dates of the Beautiful Monday tour, this meant we had to raise £100 at each gig. Given that we were travelling out of our home area, playing original music that local people would not know, we knew we had our work cut out for us. I was nervous. The Oxjam promotions team were able to give us a little bit of local help, but as it was all run on volunteer power, naturally some members had less time and resources to help us than others. It came to the tour launch on 31st March 2009, and we pulled out all the stops to raise what we could and be sent off with a splash. A brewery donated a barrel of Fosters which was a fantastic opportunity to have posters emblazoned with 'Drink Fosters to End Poverty' plastered all over our home town. On the day, our real-ale-loving music fans dutifully drank the Fosters without too much complaint… Although they did point it out… but they weren't complaining. An amazing £500 was raised at that gig through album sales and donations – a fantastic way to send us off. We set off on our merry way, thrilled to be ahead of schedule with the fundraising before we'd left home. Some gigs on the tour were great, and very supportive, some less so, but we trotted on. Before the end of the tour we had more than surpassed our original target, and were on the way to raising enough for the seventh village. We will forever be grateful to everyone who supported the Beautiful Monday tour, not only by donating money, but by giving time, publicity and support. So many people helped Beautiful Monday which enabled us to raise this amazing total of money – far more than we could ever have dreamed of. Six whole villages of men, women and children living without food and clean water – that's an amazing difference to have made to the lives of so many people. Thank you. The original limited edition print of this album featured a hand-drawn sunflower on a blue background donated by an artist for the cause. When it came to remastering Beautiful Monday in time for the Fearless launch in 2014, the artwork was updated. Originally the songs for Beautiful Monday were pretty much all recorded in one day, as this was intended to be a side project of my band at the time. We were recording our rock pop album Strangers and this was a distraction. Consequently it was all a bit raw and very rushed. The intention with remastering it was to rectify a lot of these issues, but when it came to it, in true Beautiful Monday style, it was right down to the wire, and we remastered the whole thing overnight, driving the master disc to Cheltenham at 4am in order to get them printed in time. The only musician still with me from the original project was my bass player Greg. He was just starting to make his way into music full time and had found himself covering a science lesson in a school he was teaching in. He took this photograph of a sunflower seed, and I asked him if I could use it for the new artwork. I loved the sunflower connection, Beautiful Monday album artwork and the feeling that the seed was feeding into the ideas of new beginnings. Greg took the seed home and germinated it, and when it got too big for his flat he brought it round to mine, so we shared looking after it. Beautiful Monday has taken on its own identity as, at the time of writing, I am doing a weekly broadcast interviewing interesting people and bringing positivity at the beginning of the week. Named after the album and song, sunflowers have become a symbol of the broadcast too. I have been so amazed at how this has reached people who need a little bit of a lift at the beginning of the week, that this may also become a book at some point. Beautiful Monday
Track 1: Beautiful Monday
Some people say the week's too long
The weekend sunshine always gone
I know it rained on Friday
Was cold the whole night through
But there's a brand new light babe
And it's shining for you
It's a Beautiful Monday
Beautiful Monday
Some people say don't hope too hard
Tie up your pipedreams in the yard
Don't try and it can't hurt you
You're safe the whole night through
But there's a brand new fight babe
And it's spoiling for you
It's a Beautiful Monday
Beautiful Monday
It's a beautiful day
Beautiful Monday.

'Beautiful Monday' is both a figurative and literal song, inspired by the day my work was first published by Acorn Music Group in 2008. 'Lou's Song', my first single, had been released with B-side 'Twinkle', two very personal songs of mine, on Monday 28th April 2008. Having not had a great experience of music at school I had always believed that I was never going to be good enough – as a singer, a songwriter or musician – and that I had a snowball's chance in hell of being recorded or published. In fact my only goal for years was to have my own digital 8track at home so I could get down all my ideas. 'Beautiful Monday' was inspired by the release of 'Lou's Song', with me having felt that I had turned a new corner and the possibilities were now endless. The record industry was undergoing much change, and the canvas seemed blank. Figuratively, 'Beautiful Monday' is my way of rebelling against all the people who, directly or indirectly, have belittled my ambitions over the years – I have come to realise that the only person who can stand in the way of pursuing your dreams is you. I learned the worst thing you can do is to not even try, and live a half life wondering what could have been if you had only had the courage to try. People had given me advice about 'being realistic', and advised me to have a 'back-up plan' and a 'proper job'. The years I tried that made me miserable beyond expression. I couldn't live for Friday nights, chained to a desk job I hated, crippled by fear from living the life I wanted. It takes all sorts to make the world go round, but beyond exams and bills and other life administration, you have to be true to what makes you happy. Never lose sight of your dreams.