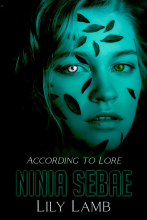 I'm a Turkish Indie Author since 2014.
By day, I work as a nurse where I feed my soul through caring for others.
At night I tend to my imaginative alter-ego by writing engaging tales involving love, passion, mystery and supernatural horror.
My stories get infused with experiences that I have encountered in previous lives and it helps to put a personal edge to them.
You'll find my books under two pen names, namely Lily Lamb and A. Drew, depending on the genre...